Elon professor offers lessons from "Village Project" in new book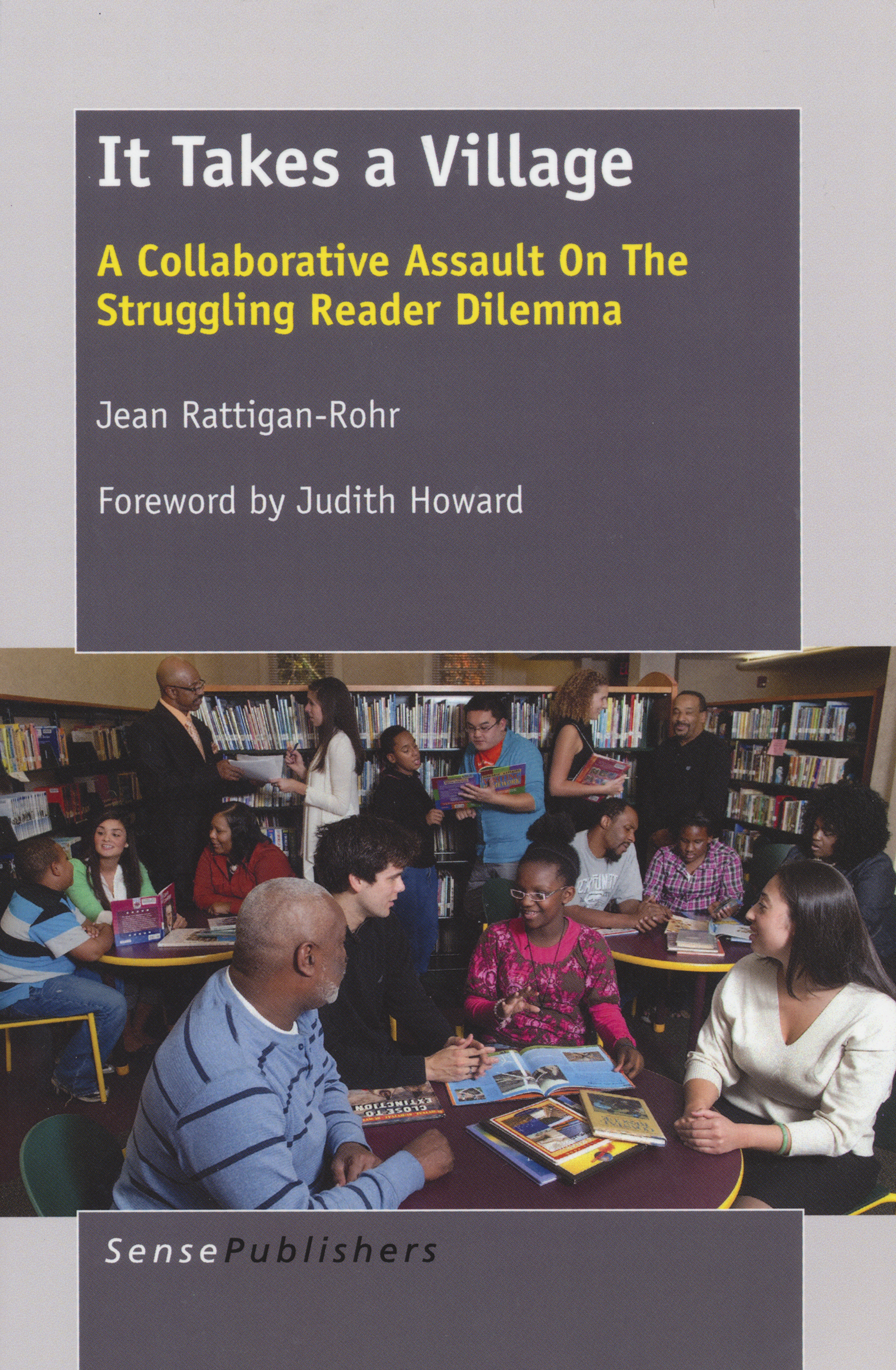 "It takes a village to raise a child." It's a well-known phrase, but for Elon Assistant Professor Jean Rohr, it is way more than just an old proverb. Professor Rohr's new book, It Takes a Village: A Collaborative Assault on the Struggling Readers Dilemma? is all about a community getting involved with children's education.
"I believe education and the state of education in this country should concern all of us," Rohr said, "Typically teachers take the brunt of the responsibility for students' education, but surely we all must play a part, parents, administrations, the public and universities such as ours."
Her book offers strategies that have been discovered through a program called the "The Village Project." The program is the service-learning component of the "Teaching Struggling Readers" course. Elon students enrolled in the course meet with local elementary children at May Memorial Library to assess and create reading activities. The reading strategies are additional supplements to classroom teaching.
"This tutoring project fosters an intentional and collaborative relationship among several stakeholders including parents, struggling readers, pre-service teachers, professors, in-service teachers, Elon University alumni, a local public library, a bookstore, and a funding organization," Rohr explained.
Three hundred children and their families have benefited from the program since its start just five years ago.
During the 2011-2012 school year, Tracy Brown had a kindergartner and a third grader in the program.
"I think it's an excellent project," Brown said. "I saw big improvement in my third grader. She's had problems with fluency and reading and I've seen that improve greatly."
Brown said that her third grader had taken her End-of-Grade reading test and scored below grade level. But after Brown's daughter got involved with the program and worked with a tutor on comprehension and reading speed, Brown said that on her daughter's retake of the test, she scored above grade level.
Brown said, "any person trying to help their kids to be better at reading this is an awesome program, if I knew about this sooner I would've definitely put them in this earlier."
Brown said reading is extremely important and she is going to continue to push her girls.
"Most of all we have to bring the parents into our thinking when we mull over what to teach, about how to plan what we are doing, and how to evaluate our efforts," Rohr noted. "We have come to see the strength in the triangulation – parent, teacher student."
Rohr said the parent collaboration is the key to the success in the village.
"I was led to write the book after working with parents and students and seeing just how faithfully parents worked with their children once they were given some tools with which to help their children at home," Rohr said. "I was also struck by the pre-service teachers' dedication and the conscientious ways they went about creating lessons and reading practices for their tutees."
Rohr said the book is for anyone who interested in working with students who are struggling with reading.