Illinois Republican officials address delegates.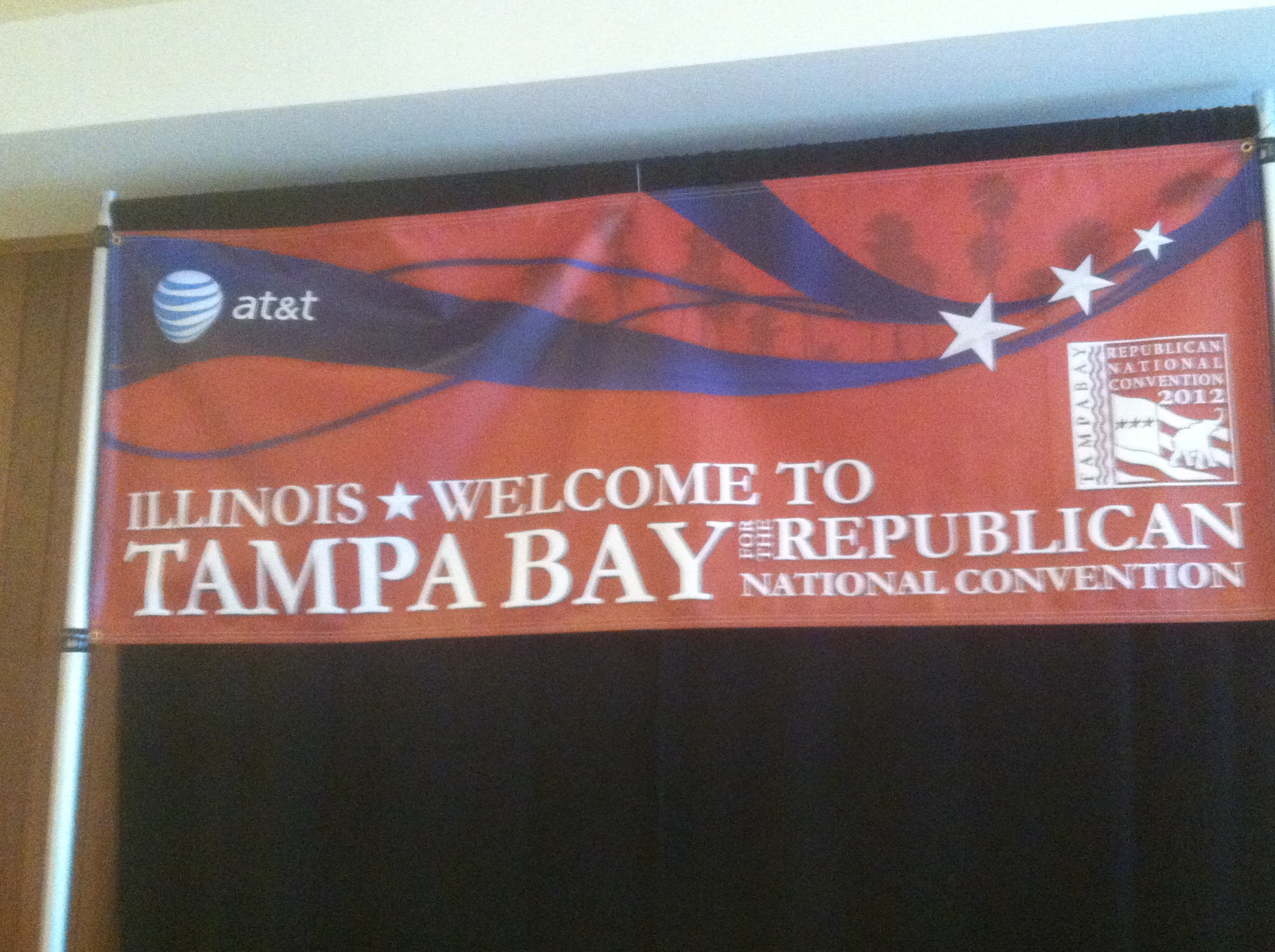 My fieldwork at the RNC rolled on but unfortunately the official convention events were all canceled because of Tropical Storm Isaac. Ironically, the storm did not actually hit the Tampa area much at all yesterday. The Illinois state delegation started the day off with a nice breakfast which was highlighted by Pat Brady, Illinois Republican Chairman, and Dan Rutherford, Illinois State Treasurer and chairman of Mitt Romney's Illinois campaign. Both speakers officially welcomed the people from Illinois to the RNC and spoke very highly of Mitt Romney. A common theme of the Illinois Republican party is that they have a real opportunity to send a message that their state is no longer an easy win for the Democratic party. When Rutherford relayed that message to the people, he was rewarded with a standing ovation
The highlight of my day was a bit more personal. I was able to meet and talk to the family of Congressman Robert Dold from Illinois's 10th district. Congressman Dold had been my congressman until my town went through redistricting. He has always been a congressman I look up to because of his kindness and dedication to the people of Illinois. It was a great feeling when Mr. Bob Dold, the Congressman's father, told me he would be happy to find a few minutes for me to meet his son when he arrives later in the week. I am definitely looking forward to that.
Cory Nagel is one of three ELN political correspondents reporting from the GOP Convention in Tampa, Florida. Nagel is working with the Illinois Republican party state delegation.