Mitt Romney accepts nomination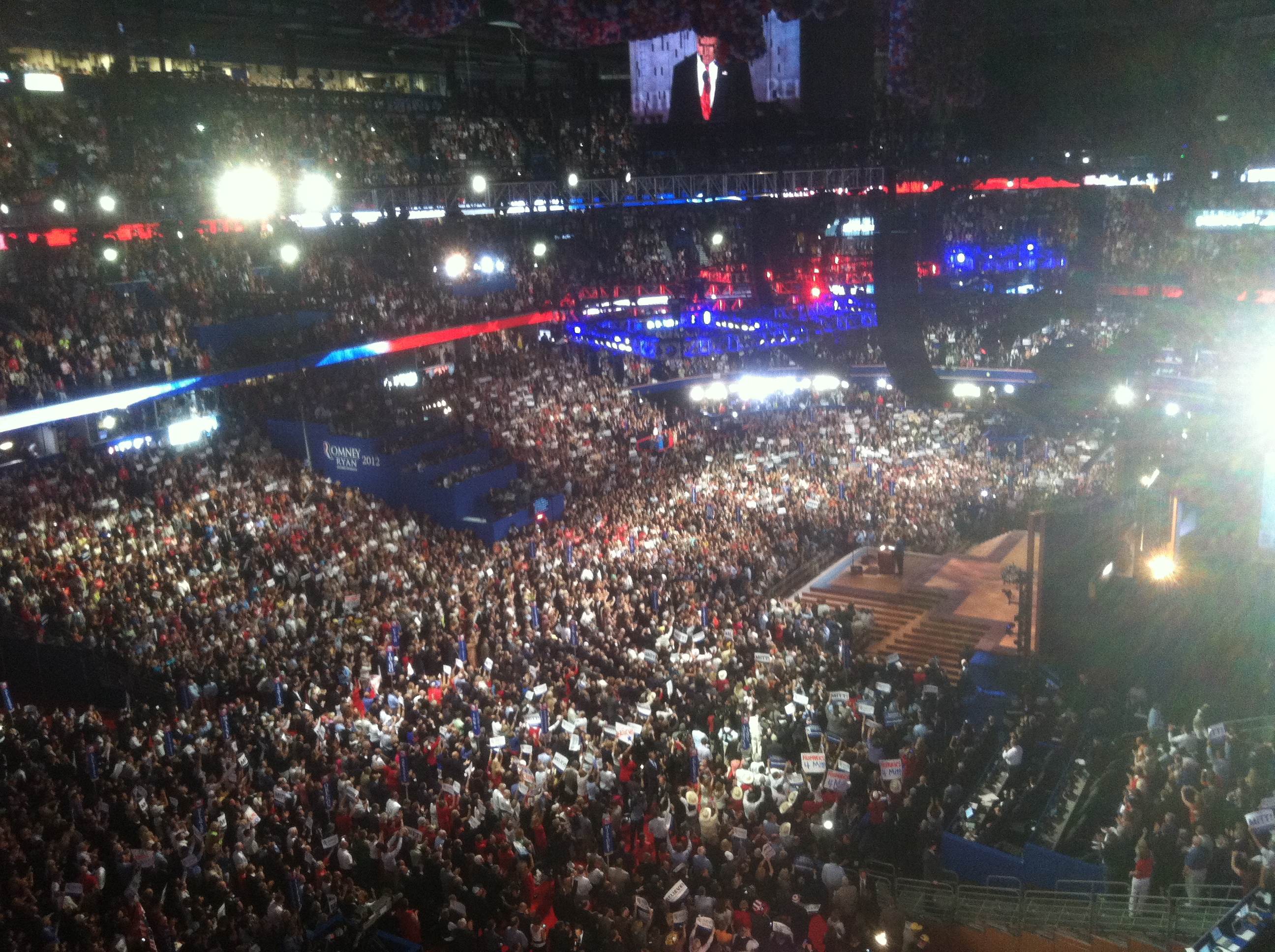 The final day of the convention was like nothing I have ever witnessed before. The floor and stands of the Tampa Time Forum were filled with state delegates, politicians, and many guests of the Republican Party.
The Republican party went through a long and stressful primary season but finally came together to rally around their candidates for President and Vice President, Mitt Romney and Paul Ryan. The theme of last night's show was to stress Mitt Romney's career in the private sector and his skill in helping small businesses become profitable.
Republicans hope that Romney's record in helping small businesses can help get the votes of the independents and undecideds who play an important role in presidential elections.
Well known politicians and successful businessmen, including former Governor of Florida Jeb Bush, former Speaker of the House Newt Gingrich, and the founder of Staples Thomas Stemberg, all came on stage to talk about and support their presidential nominee.
When Governor Romney came out to speak, the entire Forum erupted in cheers and cries joy. Romney spoke eloquently and forcefully about how Paul Ryan and himself are the solution to fixing the major problems in our country from unemployment to education reform.
Romney also reassured Americans that when he is elected president he will begin to restore America to its former glory.
Throughout his whole speech I couldn't believe I was actually there. The moment seemed surreal and it hit me that this experience was a once in a lifetime opportunity and I may never come back to another convention. I will never forget this moment.