DOJ investigation affects ACSO's 287(g)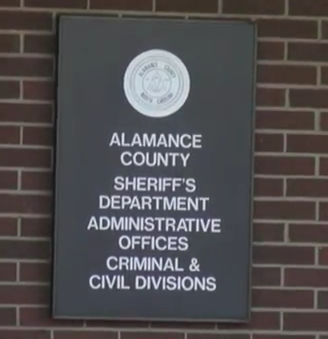 Fairness Alamance, a Burlington immigration rights group, held a press conference last Friday to speak out against the Alamance County Sheriff, Terry Johnson and to discuss the findings of the Department of Justice's investigation.
Suyapa Mejia- Guevara was one of several Latinos who spoke out against the ACSO. She claims a deputy insulted her at a checkpoint.
"He took me this license no mine because I am an ugly human," said Mejia- Guevara. "And he put the light on my face and said you are ugly. Finally I showed him my government ID with my picture. He said 'Oh you're a citizen like me? You don't have a problem, you can go home.'"
Marty Rosenbluth is an immigration attorney from Durham. He has represented undocumented immigrants for five years.
"People are afraid to make any unnecessary trips," he said. "I think there is no question they see these policies as being racist even though Sheriff Johnson sees himself as being a nice guy."
After a Department of Justice investigation into the Sheriff's office, the county's 287(g) program will no longer exist. The program gave authority to the local police force to identify inmates who are in the country illegally and begin their deportation proceedings.
Sheriff Spokesman Randy Jones says the loss of the program isn't a big deal.
"Basically the 287(g) contract was going to be up in October anyway," he said. "We were in full anticipation that we weren't gonna renew the contract because they're starting to scale these things down anyway."
Rosenbluth says that 287(g) didn't always work like it was supposed to.
"Even though 287(g) was supposed to be focused on convicted felons, we were seeing a consistent pattern of people being picked up for minor traffic violations and put into deportation screening."
Sheriff Johnson has been an adamant fan of 287(g) in the past.