A warm welcome greeted President Barack Obama Wednesday when he stepped up to the podium at ...
Obama, McCrory discuss job creation for graduates at Air Force One
President Obama announces Innovative Manufacturing Institute at NCSU
Photo Gallery: President Obama visits NC State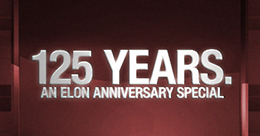 Learn more about the university's 125-year history. Watch full episode.
More Here
Many students use their living room for hanging out, watching TV and doing homework. But sophomore students Jake Smith and Alex ...
Full article
The Board of Aldermen has recently proposed some changes to the town of Elon. In a $160,000 plan, houses along Haggard Avenue, as well ...
Full article
The Greensboro Science Center is home to penguins, stingrays, sharks and many other animals. But recently, there have been some new additions. Theodore, Quincy, Eleanor, ...
As the "buy local" movement grows nationwide, many people make an effort to support local businesses. Now the Elon community has an opportunity to ...
With less than a week left in his collegiate basketball career, senior guard Jack Isenbarger has a lot to reflect on. ...
Full article
For Elon Men's Basketball Head Coach Matt Matheny, Davidson won't be the only thing on ...
GREENVILLE S.C.— Using another strong shooting performance and a tenacious defensive outing, the Elon University ...
The Winter Olympics may have wrapped up in Sochi recently, but one of ...
Many couples plan on doing the typical dinner and a movie on Valentine's ...
Church Street in Burlington is no stranger to local businesses. New stores and restaurants seem to ...
A seat on the Alamance County School Board may soon be occupied by ...
This time in 2012, students were splashing in Lake Mary Nell for North ...
The College Cooking team is back with their take on a dessert using ...