A Computer Hacking At Elon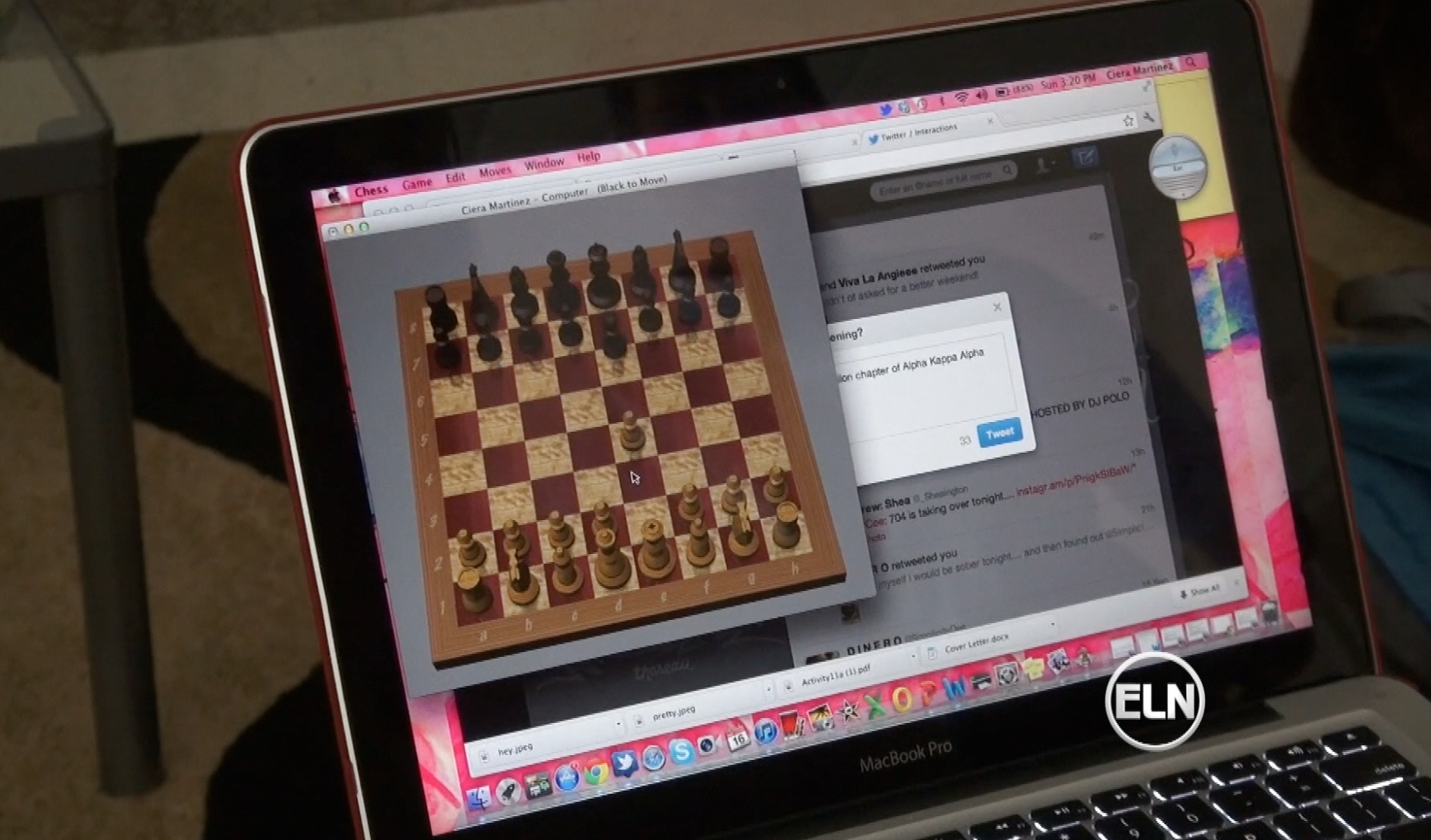 Ciera Martinez was on her computer in class when her mouse started acting funny. So she shut down her computer and went to the Alpha Kappa Alpha house.
"I opened my computer and I realized there was a new folder on my computer that I didn't create," said Martinez.
It was then she realized her computer wasn't just acting funny, but a hacker was on the prowl.
"They started playing chess which is kind of awkward. And they created two more folders and they accessed my Facetime," she said. "They must have been premature because they didn't do anything destructive to my computer they were playing chess, making files. Like if you are going to get into my computer do something to harm it."
But the hacker didn't stop with Martinez. Kim Edwards, her sorority sister was hacked at the same time.
"The person was using remote access on my computer without Accessibility being on, which raised concern," said Edwards. "It became a security issue when he/she attempted to enter an incorrect password into my Skype account. After three isolated incidents, which occurred between 8-11 pm, the person grew more advanced and tried to inhibit me from turning on my computer."
Edwards and Martinez filed a report with Campus Safety and Police. Despite having attacks occur to their computers at the same place at the same time, they don't believe their sorority is being target
"I don't think our sorority is being targeted," said Martinez. "I think somebody found Kim and I and just said hey you know."
The investigation is still on-going and Campus Safety and Police declined to comment.