Zombie Walk Spooks Elon Community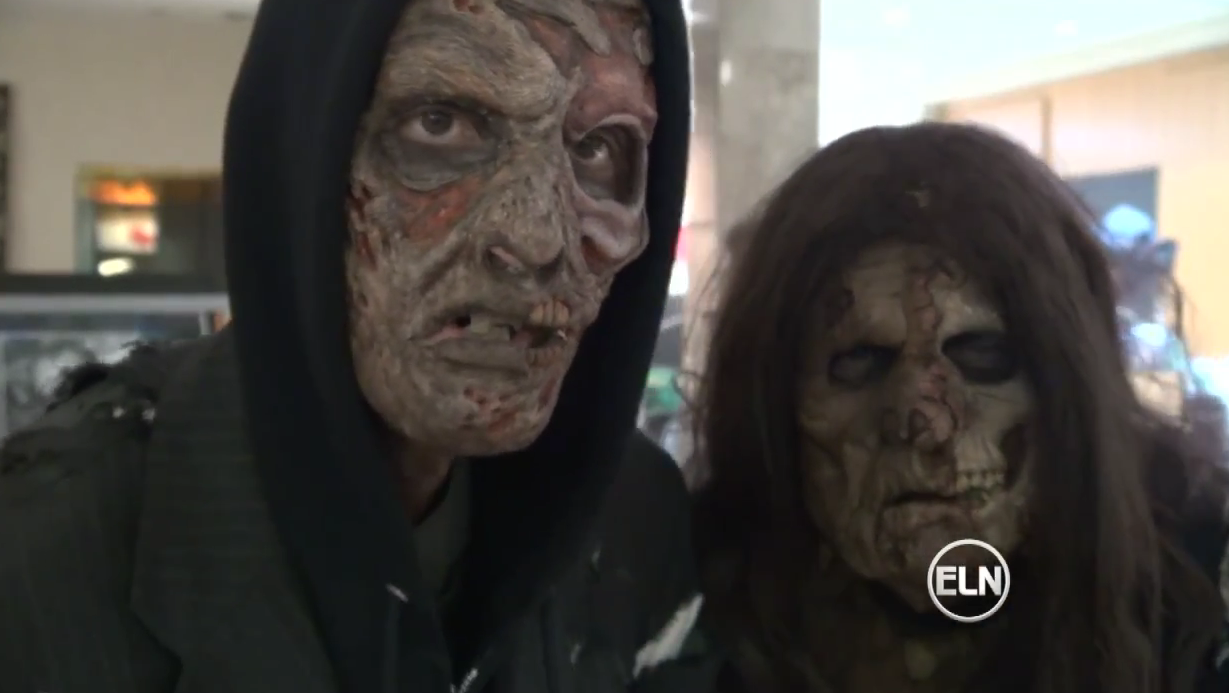 La Cocina and Yo-Zone attract many customers to Burlington's Holly Hill Mall but this weekend, a different kind of event was luring in a large, diverse group of people.
The second annual Zombie Walk for charity took place on Saturday, October 27th and some even rose from the dead to support the cause. With creepy costumes and scary make-up, the Hollywood Horror Show's cast members drew quite a crowd.
"We're promoting some pretty good charities" said cast member, Chris Hall.
With spooky faces, the zombies raised money for local charities. Starr Jones, who opened the Original Hollywood Horror Show in Snow Camp, NC twenty-three years ago, explained, "We're raising money for Loaves and Fishes, the American Society and the Duffy Collins Organ transplant foundation."
Although the main goal of the walk was to get the crowd to donate, the zombies did have some fun of their own.
"We're obviously out here trying to get some good scares" Hall said, "I guess my favorite part is just scaring people."
"I love scaring people," said zombie cast member, Alyssa Padmos. "Making grown men cry is kind of fun too."
Padmos is a local high school student taking classes at Elon University. She has a visual disability…but that hasn't stopped her from taking part in the Zombie Walk.
"Everyone's been really great about wanting to learn more about my low vision disability" explained Padmos. "It's not too common to see someone who can see but still has to use a cane. Everyone's just been awesome. And some of the best friends I've made are here."
With more than 200 people and plenty of donations, Padmos felt like she was helping to make a difference and that being a part of the Zombie Walk had helped her. "I just got involved this year but it's been like the best thing I've ever done."