AUDIO: Alexis Gray 911 Call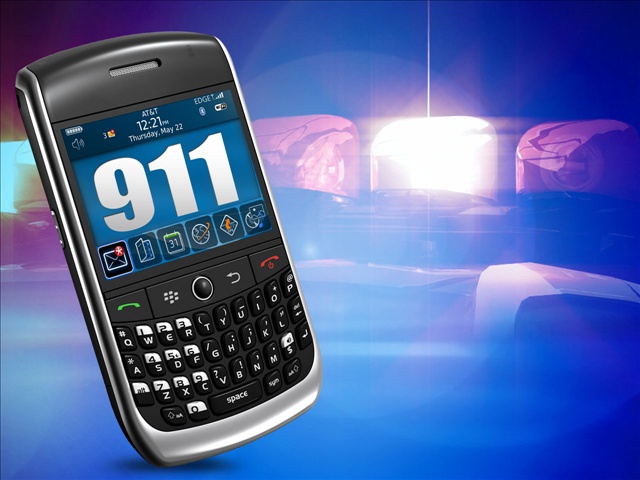 ELN has obtained part of the 911 call referenced in the recent Smith Jackson email about Alexis Gray. The call was placed at 11:48 a.m. This clip is a modified version of the call that was originally more than 11 minutes long. Dr. Jackson's email claimed that the "young woman's parents reached out to the Elon student, who in turn notified Campus Police immediately about the situation."
Dan Anderson, VP of Elon University Communications, said that both the student and Gray's parents notified Campus Police. This was the only 911 call Alamance Communications had on file pertaining to this incident.
Campus Police will not give ELN an incident report at this time.
FULL TRANSCRIPT:

Dispatch- Alamance Communications
Caller- Yeah hi, is this Elon Police Department?
Dispatch- We dispatch for the Elon Police Department.
Caller- I'm not sure who to call. My daughter's ex-boyfriend is a student at Elon and we are 99% sure, my daughter we believe is on her way to Elon if not already there.
Dispatch- Ok.
Caller- I have reported her to our local police as a missing person.
Dispatch- She's in route to her ex-boyfriend's?
Caller- I think it's very likely. I think with almost surety. I'm 99.%
Dispatch- Ok. And where does he live at Elon?
Caller- He's at the university, at the school.
Dispatch- At the what? They have lots of different places these kids live at.
Caller- Oh, then I can get his address. I thought it was a small school.
Dispatch- No sir. This is a big school.
Caller- I can certainly get his address, let me walk upstairs.
Dispatch- Ok, I'll need that address if you can get it for me please.
Caller- They want Greg's address.
Unknown female voice- Ok. I can try to get that.
The original Smith Jackson email sent Sunday, November 25 at 7:09 p.m.:
Dear Elon students, faculty and staff,
Elon Campus Police averted a potentially dangerous situation today when they took into custody Alexis Gray, 18, of Holland, Pennsylvania, a student at a Pennsylvania university. Her vehicle contained a rifle, ammunition and other weapons. Thanks to the good work of our campus police, there is no danger to our campus community. In an abundance of caution, I am notifying you about the facts in this case.
Elon Campus Police were waiting for Gray just before noon at Danieley Center after being alerted by her former boyfriend, an Elon student. He had been notified by Gray's parents that she was on her way to Elon and they were concerned for her welfare. Gray will face felony charges of possession of a firearm on campus and may be charged with other crimes. She is being held by authorities pending charges and has been permanently banned from the Elon campus.
This serious situation is an example of quick thinking and responsible actions by a number of people. The young woman's parents reached out to the Elon student, who in turn notified Campus Police immediately about the situation. Our officers effectively defused the situation and protected everyone involved.
If you or someone you know is involved in a dangerous personal situation, please remember the circumstances in this case and reach out to someone in authority. That is an essential step in keeping you and our community safe.
As always, please contact 911 immediately for any security concerns or suspicious situations.
Smith Jackson
Vice President and Dean of Students
Brennan McGovern contributed to this story.