Remington Rifle Seized From Alexis Gray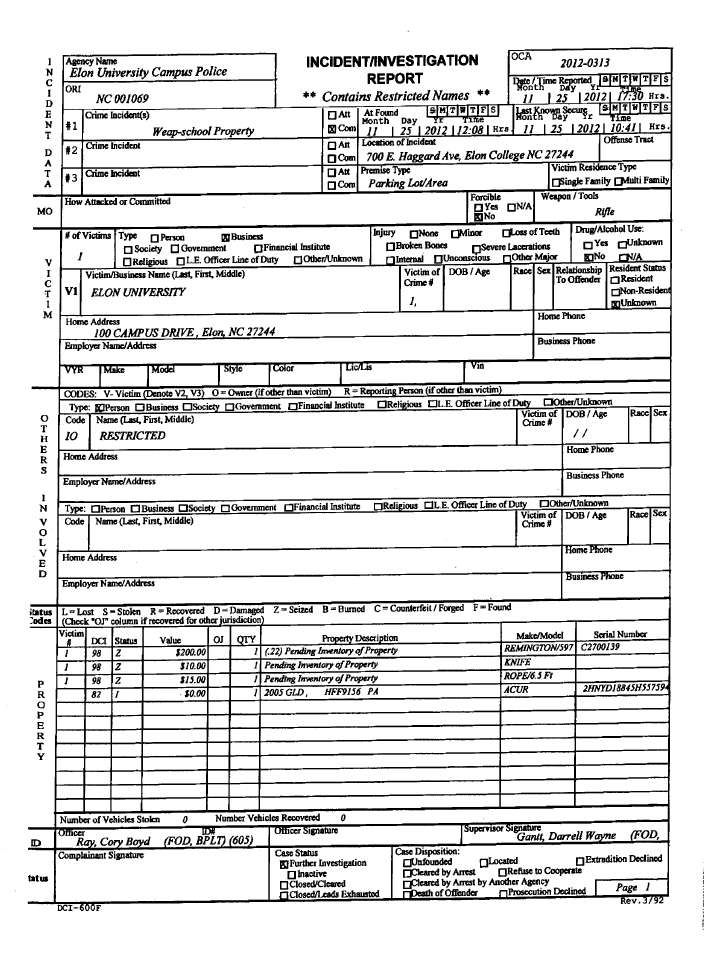 Elon Local News obtained the first page of the incident report for Alexis Gray's case.
According to the report Gray had a Remington-597.22 caliber rifle, a knife and 6.5 feet of rope in her possession.
The report estimates the rifle is worth about $200. The report also values the knife at $10 and the rope at $15.
According to the report, Alexis Gray was driving a 2005 gold Acura.
Stick with us for more information.