Airsoft Galore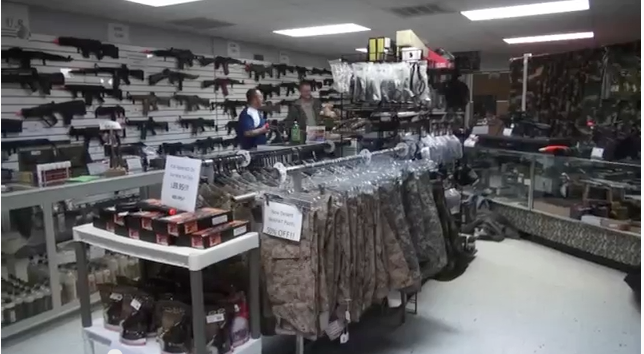 Elon University technician Wayne Thompson is the co-owner of the new store, Airsoft R Us, a local business that caters to Airsoft players. Thompson was looking for something new to try and saw Airsoft as a great opportunity.
"Airsoft is a really good outlet, a really good way to practice your honor, practice your target shooting and to do it in a safe manner."
Thompson found that airsoft was a fun activity for people on a budget.
"I know paintball is extremely expensive and this has its price points but its not nearly as expensive"
The new business holds bi-weekly Airsoft battles that Thompson would like to see Elon students get involved with but he stresses that you must have the proper gear and safety equipment to play.
"Safety is first in all of our games; you must wear a full face mask and goggles"
Although safety goggles are required, Thompson believes that airsoft guns are less dangerous than traditional BB guns. Thompson hopes that his new business will attract Elon students and community members who are interested in a safe controlled combat environment. A day rental will cost 45 dollars, this includes the gun, battery, BB's, face mask, and entry fee. For more information and to register for the next battle on January 12th, you can visit their website - www.facebook.com/airsoftrus