Safe Surrender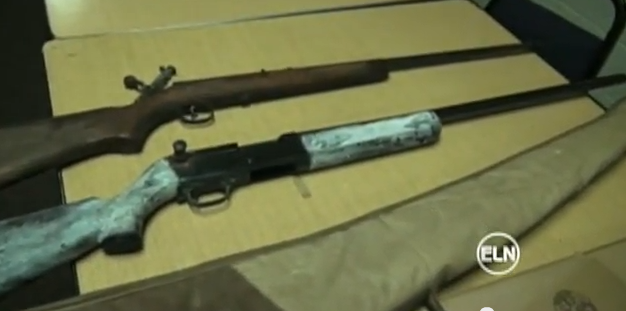 This past weekend, Greensboro officials partnered up with community leaders to help with gun control right here in the Triad.
Handguns, shotguns, rifles and ammunition were all collected at Saint Matthew's United Methodist Church, Bessemer United Methodist Church and Christ Wesleyan Church on Friday and Saturday. This safe surrender event was a response to the Newtown shootings.
"Having a gun turn in, I believe, is a good response. We didn't have to wait for a tragedy to happen in Greensboro to say, 'Oh gosh we should try to get guns off the street.' We can learn and empathize from what other communities have experienced," Councilwoman T. Dianne Bellamy-Small said.
No questions were asked and no identity was needed. People could voluntarily surrender their weapons anonymously and no longer worry about them.
"You have a peace of mind, when you leave here that it's in a secure location and you can be assured that the weapon won't fall into the wrong hands and be used illegally," Greensboro Officer Steve Roberts said.
No one who turned in a gun wanted to speak to ELN on camera, but many people who have turned in guns say they no longer have a use for them and saw this as a great opportunity to get rid of them.
All the guns' serial numbers will be put through a database to see if it is lost or stolen. Police will try to return the weapons to their rightful owners. If the gun has been involved with any criminal activity, police will try to make connections. The rest of the weapons will be destroyed by a shredder.
This was the first time Greensboro held a safe surrender and during the two-day event at all three locations, almost eighty guns were collected. Police say they were pleasantly surprised and appreciative for the guns that were turned in. The city is looking to do more safe surrenders in the future.
"Any weapon we take off the street and rendered secure, that's always a success to us," Roberts said.