Snowflakes for Sandy Hook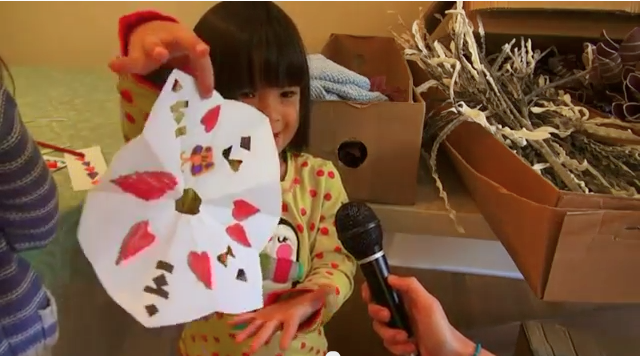 Making snowflakes is an activity children do every year, but on Saturday, January 5th the children in Graham were designing snowflakes for a cause.
"We're going to send them to the kids in Connecticut to the Sandy Hook Elementary School," explained nine-year-old Delilah Bose.
In response to the Connecticut PTA's nationwide call for the victims of Sandy Hook, Susan Holland organized this event.
"The children should walk into a winter wonderland," Holland vividly explained, "the idea that each snowflake is different from one another, there are no two alike. Just like the children, just like ourselves."
A few days before the event was set to take place in Graham, a notice was sent out, asking that snowflakes no longer be sent to Sandy Hook because of the overwhelmingly generous amounts of snowflakes they had already received. Holland then explained her reasoning for pushing through with the event as planned.
"The children that came today are also writing notes to the families in Connecticut so we're going to be binding those into the book along with some of the photographs of children making the snowflakes here and some of our snowflakes here. And then rather than sending a huge box of snowflakes we're going to send a slim volume that just lets them know how much we're thinking about them."
Tables of children rotated in and out all afternoon on Saturday to show their support, and express a little creativity.
Despite the tragedy of the Sandy Hook shootings, which left the nation shaken just over a month ago, small "acts of kindness" have recently been taking place. These snowflakes made with love are just one of many, and have certainly brightened the days of the children making them as well as the ones receiving them.