Arrests Made in Gunpoint Robbery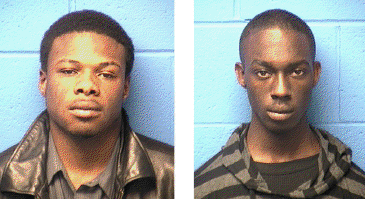 Today, two men were arrested for robbing an Elon student at gunpoint on February 1st. James Long Booker of Gibsonville and Cory Wilson of Burlington were placed under arrest by the Elon Police Department in connection to a robbery and the use of a stolen debit card. Booker is charged with robbery with a dangerous weapon, and Wilson is charged with possession of stolen property and obtaining property by false pretenses. A third person was also involved but is a juvenile.
On February 1st, an Elon student was robbed at gunpoint in the early morning. According to the police report, a black male stole his wallet and iPhone 5 and the student was not harmed.
No court date has been set for either suspect, and the Elon Police Department says that the investigation is still ongoing.
Stay with Elon Local News for more information.