The Wild Party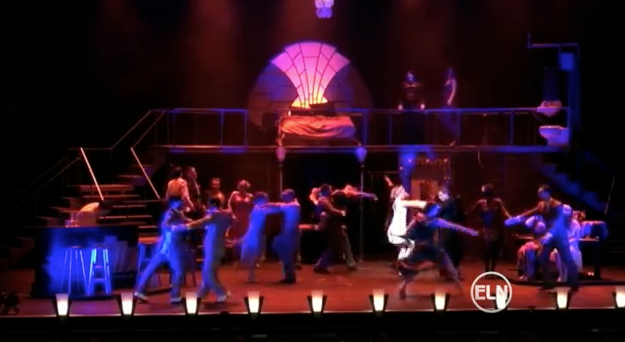 Violence, sex and substance abuse took center stage in McCrary Theatre this weekend.
The Performing Arts Department just wrapped up its run of Andrew Lippa's "The Wild Party." In the musical set in the 1920s, a showgirl named Queenie is in an abusive relationship with a performer named Burrs. Queenie decides to throw a party to publicly humiliate Burrs. But, the party goes extremely wrong.
Director of "The Wild Party" Lynne Formato says the scandalous show isn't any different from the issues dealt with in everyday life.
"It's life but in this case, these people do push the boundaries, and so you're putting a mirror up to the lives of these particular people, and the choices they have made," Formato said.
Some unconventional choices are made by the characters. For example, the d'Armanos brothers are in a romantic relationship.
"Ironically, their relationship is one of the most healthy and loving in the show," Formato noted.
Other characters' choices lead to destruction. One character's abusive ways lead to his death.
But if you can look beyond the suggestive scenes, cast members say there are some important lessons you can learn from the risqué musical.
"It is not too late to make a new choice, it is not too late to walk out the door, and find a new life, you don't have to be locked in a life of abuse, or bad choices if you will and so is that inappropriate or controversial? I would say it's something that we should all think about at one point in our life," Formato said.
As Queenie and Kate say in the show, "The Wild Party" and maybe even life, has no limits, no boundaries, no compromise.