Hooked on Hookah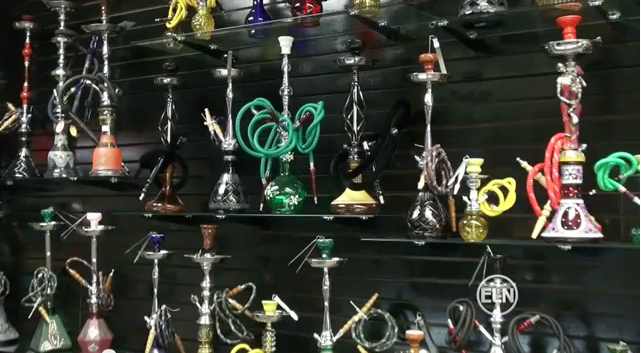 Some like grape, some strawberry. But these Elon students aren't talking about their favorite fruit. They're talking about a nearly 700-year-old trend that's picking up steam here at Elon, and campuses nationwide. That trend is hookah. UNC Greensboro professor Merlyn Griffiths wrote about why hookah is gaining popularity in The Wall Street Journal.
"There are no age restrictions to smoking hookah, said Griffiths. "The locations and the establishments- most of them are little tapist places or little restaurants or grills."
For some students, smoking hookah relieves stress. Sophomore Chris Mench enjoys it. "It's good. It's like a fun way to relax I like to think. We go to a hookah bar restaurant so you can just sit around, eat food. It's fun."
But what students might not know is that smoking hookah can be dangerous.
"Everything that we know that tobacco contains is there," said Griffiths. "The only difference is it's sweetened, it's flavored and that's the only difference."
According to a Center for Disease Control and World Health Organization study, "A typical 1-hour-long hookah smoking session involves inhaling 100 to 200 times the volume of smoke inhaled from a single cigarette"
Even with knowing the risks, smoking hookah has become a social activity for students.
First year Sean Wilson is aware, but is not too worried.
"I'm certainly cognizant that there might be dangers. You try not to think about it while you're actually doing it though," said Wilson, a self-proclaimed social hookah user. "Certainly when you're with a group of friends you're not going to be like oh guys this is bad for you."
Elon Health Center's Doctor Ginette Archinal gives a warning to students: "Inhaling anything into your lungs when your lungs are designed to have air isn't good."