Lending a Paw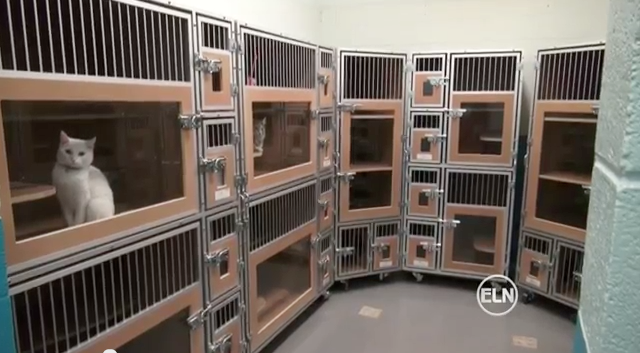 About a fifteen minute drive off campus is the Burlington Pet Adoption Center. Open six days out of the week, the center is home to cats and dogs of all ages that are waiting to go to a good home.
Visitors to the shelter are able to open the cages and play with the cats, or take the dogs on a walk or to play fetch.
Elon sophomore Sonia Berger isn't looking to adopt, but just wants to help in any way she can.
"I make sure they're getting all the love and affection they need," Berger said. "It's a great way to help out with the animals. I'm an RA in Danieley so we brought some of the Danieley cats here."
For others, like sophomore Lauren Goworowski, volunteering will help with class credit for Elon.
"I'm trying to fill my ELR. The experiential learning component that's required to graduate," Goworowski said.
If you are looking to adopt, a Humane Society study shows it may be a good idea. By adopting, you could save your pet from being one of the three to four million shelter animals put down each year.
Adopting is also more economical, as shelters are typically cheaper than mills and pet stores, and pets often come spayed or neutered, cutting down on costs.
"Adopt a pet from a shelter," volunteer Dianna Kennedy said. "They make the best pets. They honestly do know you've saved their lives. I honestly believe that. There's a reward that you get from something loving you, unconditionally."