Student has special tie to Derby Winner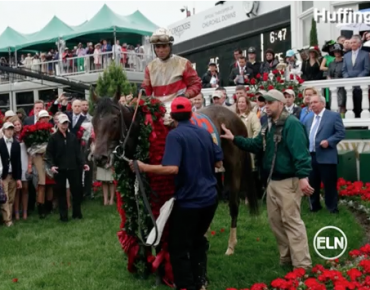 The Kentucky Derby saw Maryland thoroughbred Orb in its most recent winner's circle a little more than a week ago.
Sophomore Dave Pons has a special tie to the racehorse that put him right at the finish line at Churchill Downs.
Pons' father breeds racehorses at Merryland Farms in Hydes, Maryland. Dave said the day was full of uncertainty and anticipation.
"I had the shakes and jitters. He started late and came down the backstretch passing everybody," Pons said.
The moment was marked by camaraderie between the more than one-hundred thousand spectators present.
"I said 'wow isn't life grand'? And the guy in front of me turns around and goes 'this is the best day on Earth'," Pons said.
While Pons is sure he wants to continue on in the family business, he didn't always feel that way.
"For years I tried to stray away from the business because I grew up around it" Pons said. "As a young boy I worked in the barns. Every summer, every Christmas."
But now, Pons is sure that he wants to end up on a team that works to make a racehorse great.
"It's a syndicate that makes a racehorse great. It's not just one guy that owns it. It's the breeders, it's the trainers, it's everybody kind of tied into one," Pons said.