Home Invasion at Gun Point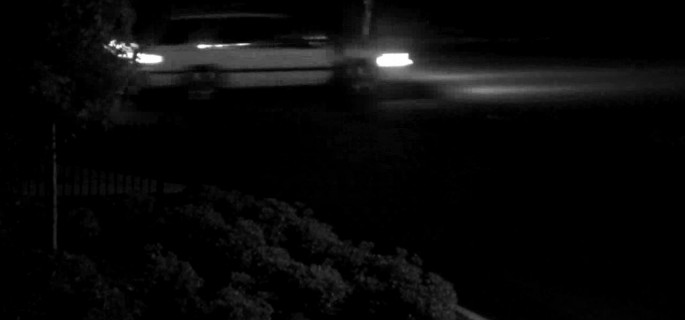 Police responded to a gunpoint home invasion robbery at 4 a.m. Saturday on the 200 block of Neal Street.
Elon Town Police are searching for two suspects. According to the press release, one of the suspects is a 6'2, 28-30 year-old black male who is about 175 lbs and has shoulder-length dreadlocks. He was wearing a black shirt, light blue jeans and grey and teal Nike Air Max shoes at the time of the robbery, police said.
Police describe the second suspect as a 5'6- 5'8 black male in his lower 30s. The press release lists him as a stocky built, lighter skin man who was wearing a green polo shirt, light colored jeans and a tan Kangol hat during the robbery.
Police said at least one other person was in a vehicle waiting. A white midsize sedan (pictured above) is listed as the suspect vehicle.
According to the police report, $1000 were stolen during the robbery.
In an email to students on Saturday, Dr. Jana Lynn Patterson, Associate Vice President for Student Life, provided these three safety tips for students staying in Elon for the summer:
· Keep doors, windows, and cars locked at all times
· Be aware of your surroundings and environment; report suspicious persons immediately by calling 9-1-1
· Do not walk alone at night or in the early hours of the morning
Anyone with information is asked to call the Elon Town Police at (336) 584-1301.