Colonnades Dining Hall Receives Multiple Health Violations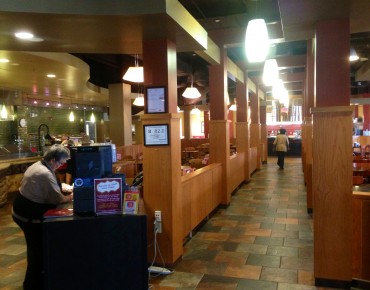 North Carolina Public Health Inspectors gave Colonnades Dining Hall a health inspection score of 82 on Tuesday, September 17.
The 1889 Grill Room was included as a part of Colonnades Dining Hall in the inspection report.
Last March, Colonnades Dining Hall received a health inspection score of 96.
According to the health inspection report, heavy mold buildup was inside an ice machine and a few dishes stored were found dirty.
The inspector also wrote that a Colonnades Dining Hall employee dropped a knife on the floor, picked the knife up and continued food handling duties without washing their hands. The report also states that multiple employees washed their hands for less than 20 seconds and used bare hands to turn off faucets.
Crab cakes were cooked at 139 degrees Fahrenheit, according to the inspection report. The inspector wrote it should have been cooked at a temperature of at least 145 degrees Fahrenheit for 15 seconds.
The shrimp gumbo also had to be thrown away because it was left out for too long without being reheated.
Cooked french fries were sitting out at a 94 degrees Fahrenheit. The minimum temperature to store potentially hazardous food is 135 degrees Fahrenheit.
A bag of leaf lettuce had to be discarded because it was held for nine days, which is four days past the hold time.
Also, cheese, butter, granola, salad toppings and cookies were left sitting out without a sneeze guard.
Wet rags on food prep areas and buckets did not contain an adequate amount of sanitizer to submerge the rags in buckets.
Many items were stacked wet.
Marketing Manager of Aramark, Katie Nelson, told ELN today she is aware of the inspection score and Elon Dining is working quickly to respond to the issues.
The health inspector will be back at Colonnades on September 27 to see if progress has been made.
Stick with us for more information.
Lauren Cook contributed to this report.