Former Elon Football Player Arrested On Drug Charges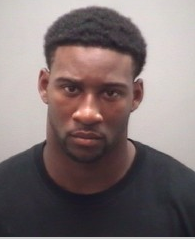 Former Elon Football Defensive Back, Jerrell Armstrong was arrested Tuesday evening for felony possession of marijuana.
According to the police report, Armstrong was stopped on East Haggard Avenue last Tuesday night for speeding and a headlamp violation.
Elon Athletics told ELN that Armstrong was dismissed from the team on September 16 for violating team rules and he is no longer enrolled at Elon University.
The report says Armstrong was "acting nervous and denied consent to search the vehicle."
After a K-9 unit was called in, police say they found 29.3 grams of marijuana in the back pocket of the front passenger seat.
Armstrong was transported to Alamance County Jail in Graham and is being held on an $800 bond.
He is due in court on December 11.