Apple co-founder Steve Wozniak Speaks at Today's Fall Convocation Ceremony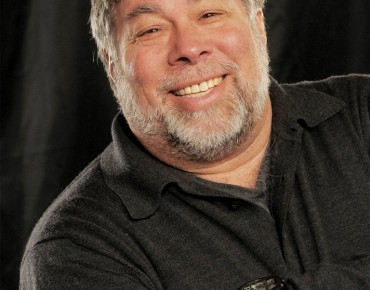 Apple co-founder, Steve Wozniak, will be speaking at Elon University's Fall Convocation ceremony this afternoon, to encourage students' creativity and promote innovation. The convocation ceremony will be held in Alumni Gym at 3:30 p.m. and will be preceded by a discussion with students in Whitley Auditorium at 1:15 p.m..
Wozniak joins Elon from Silicon Valley in California where he serves as the chief scientist for Fushion-io, a computer software company. The computer scientist is recognized for revolutionizing the computer industry by working hand-in-hand with Steve Jobs to establish the Fortune 500 company, Apple.
Other recognitions include, being inducted into the Inventors Hall of Fame and being awarded the National Medal of Technology, known as "the highest honor bestowed on America's leading innovators," by President Ronald Reagan in 1985.
Additionally, Wozniak is also a New York Times best-selling author for his autobiography iWoz and competed on Dancing with the Stars in 2009.
Outside of computer technology, Wozniak's passions include encouraging childrens'  free thinking and creativity and counseling adolescents "against forces of conformity and drugs."
Mr. Wozniak arrived on campus yesterday evening and was hosted by President Leo Lambert at the Maynard House. In a tweet, President Lambert described the keynote speaker as "delightful and engaging." He also wrote,  "Convocation tomorrow should be splendid."