Ragtime Addresses Social Issues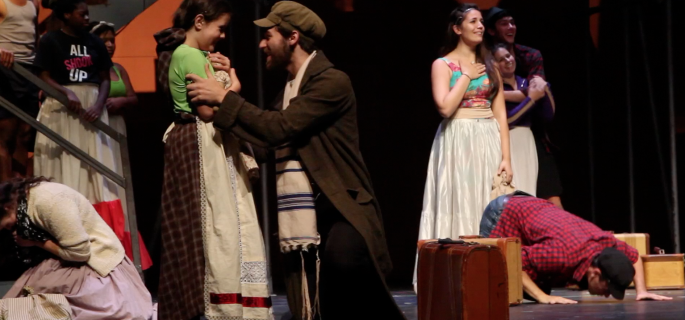 Elon University's first musical of the year, Ragtime, packs a strong message for its audience.
Although set in 1906, the musical addresses issues still relevant for today, such as race and discrimination. Recent events on campus, such as the racial slur incident and the Chick-Fil-A controversy, have also brought these issues to light at Elon.
"The show is important, the message is important and one of the things that is most powerful about it is making people hear you, making people hear this message. And just know that, yeah we might be in 2013, but we still have these issues," Robyn Dalina, stage manager of Ragtime, said.
Beyond campus, the Elon community has contributed to Ragtime. The show features a Model T car that is almost 100 years old, lent by a generous member of the community.
The musical showcases the talent of three young actors, ages four to ten, from surrounding areas of Elon.
Ragtime opened Thursday, Oct. 24, and continues to play this Thursday, Friday and Saturday at 7:30 p.m. in McCrary Theater.