Sporting spooky costumes at "Dark in the Park" carnival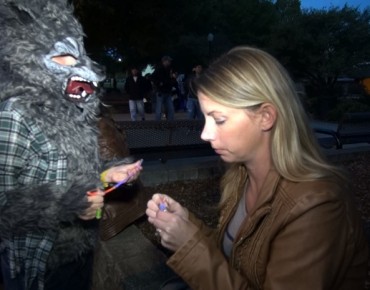 The annual "Dark in the Park" Halloween Carnival took place last Saturday, Oct. 26, at City Park in Burlington, N.C.
Event Coordinator Mary Faucette said she was expecting about 3,000 people.
Many people came to enjoy the inflatables, haunted train ride, costume contest, carousel, fireworks show, and more.
While the crowds piled in with their Halloween spirit to enjoy these attractions, Greensboro resident Amy Nichols said it was more about meeting new people and spending time with her son, Mac, who came dressed as a werewolf.
"We've had a great time looking at everyone's costumes. It's so fun to see everyone out and about, and the community coming together, and the kids just having a great time," Nichols said.