Two Suspects Arrested after Break-in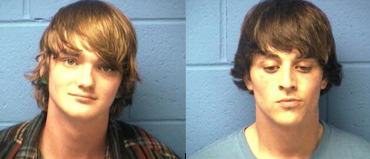 Two suspects were arrested this weekend after breaking in to an Elon home. According to the Elon Police Department, the two homeowners of 114 Elm Crest Drive in Elon returned home after dinner to Trey Kincaid Boggs, 20, of Gibsonville, and Stormy Lee Lundy, 17, of Elon, robbing their home.
Lundy ran out of the house, while the homeowners subdued Boggs and called the police. The police took custody of Boggs and called neighboring police departments to help locate the other suspect. An Elon Campus Police Officer later found Boggs in the parking lot of the CVS in Burlington.
According to the police department, one of the homeowners was assaulted during the incident, but no serious injuries were reported.
The investigation is still on-going, stay with Elon Local News as we continue to follow this story.