This Month in History: Evolution of McEwen building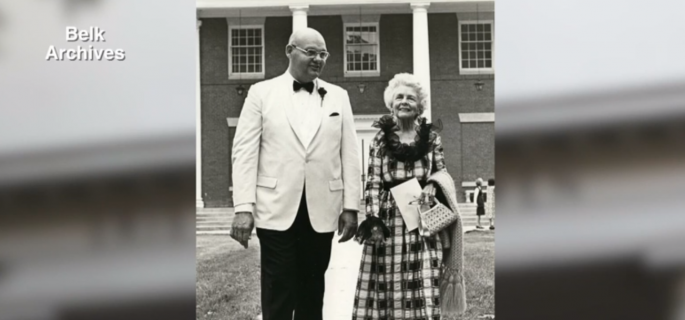 The Iris Holt McEwen building is home to the School of Communications now, but in 1968, McEwen was home to a different kind of communication.
In the mid-1960s, Elon College's past library in Carlton struggled to accommodate the growing number of students, so on Nov. 4th, the school built the Iris Holt McEwen building, named so because of her contributions to the school, to house the new library. Elon dedicated the building in 1972, and named McEwen dining hall, located next to the library in honor of Iris' husband, James H. McEwen.
The new, three-story Elon College Library held more than 600 students and had air conditioning, which the previous building lacked. The new McEwen library cost nearly 700,000 dollars to build and could hold more than 20,000 books, almost double the storage space in Carlton. And since the media of the time consisted of cassette tapes, the library had 24 listening tables for vinyl records and cassette tapes, as well as readers for microfilm and microfiche.
In 1995, Elon renovated McEwen to add new technology, like 42 new computers, and the school even added an online card catalog in a new Internet age. The system was called I.R.I.S, which stood for "Information Retrieval in Seconds," and was named after the building's namesake.
But even with all these changes, McEwen Library still did not have enough space to hold the increasing number of students. So in 2000, Elon College built Belk Library, and McEwen Library turned into the McEwen School of Communications. But it's evolution won't stop there; soon, McEwen will again be renovated into an expanded School of Communications, but one thing that will not change: its name.