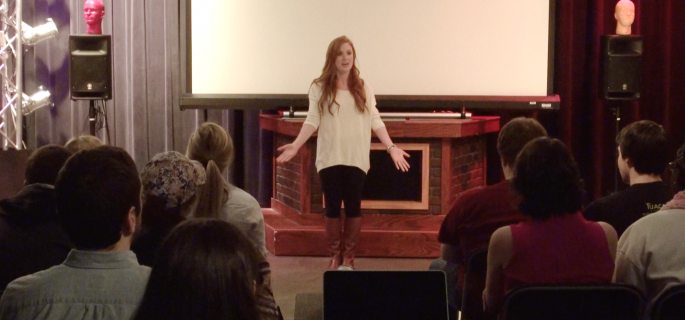 This past week, the [email protected] class learned what it takes to put on a film screening from start to finish.  On Jan. 14, the class held their [email protected] film screening in Studio B of the McEwen School of Communications building.
At the screening, the class showed the film, "The Way Way Back," which premiered at the 2013 Sundance film festival, to an audience of about 75 Elon students.  After the event, senior Tracy Raetz spoke about her experience from last year's festival.
Kyle Vines said organizing the event for class provided him with a greater understanding of how the Sundance Film Festival operates.
"I think it is important to have an experience like this because it gives us an opportunity to understand and respect what the festival has to go through," Vines said.
Students enrolled in the [email protected] course will travel to Park City, U.T. on Thursday, Jan. 16 to attend the Sundance Film Festival.