Mall shooting in Maryland leaves students in shock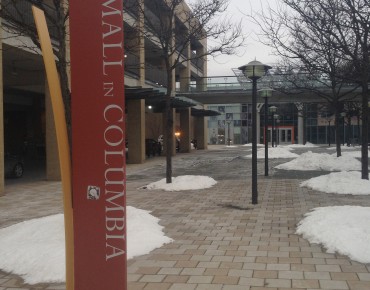 Shoppers have returned to The Mall in Columbia today, after a gunman open fired in the Howard County, Md. mall this past weekend.
Darion Marcus Aguilar shot two people before turning the gun on himself Saturday. Brianna Benlolo, 21, and Tyler Johnson, 25, were pronounced dead at the scene.
There are 222 Elon students are from the Baltimore-Washington area. Exactly 67 of them are from Howard County, Md.
Elon senior Nick Kurtz was especially shocked when hearing about the shooting at the mall near his hometown.
"That is the scariest thing for me is knowing that it didn't happen in a remote location, it didn't happen in a movie theater where it was all 18 and older people," he said. "It happened really close to not just kids with their mothers, but a place where I was a kid and I hung out all the time."
Elon freshman Marshall Brown's father and brother were at the mall when the shooting happened.
"[My dad] was at JC Penney to get some glasses for my brother," Brown said. "He told me there were people running across saying, 'Help! He's got a gun! Call 911!'"
The shooter carried a backpack containing two homemade bombs, in addition to the shotgun he used, according to the Columbia Police Department.
There is now a memorial pool in the center of the mall where customers are asked to float flowers in memory of the victims.