'Much Ado' about winter term play's opening night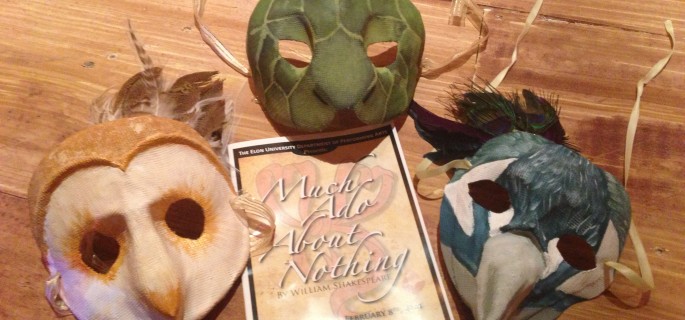 In the land of Messina, love is not always as it seems. Some fall in love quickly, some manipulate love, and some are shocked to find love at all.
"Much Ado About Nothing," Elon University's Winter Term play, explores these complexities of love. The Shakespearean comedy opened Thursday to a full audience in the Black Box Theatre of the Center for the Arts. The play is directed by Kevin Otos.
Students involved in the production have been rehearsing mornings and afternoons, instead of participating in a Winter Term course. In just three weeks, more than 50 students and faculty members came together to create the final production.
The actors involved were excited to see the audience's reaction after the dedication they put in for three weeks.
"Opening night was a beautiful experience because the show relies so much on receiving energy from the audience," said Jenna Hokanson, who acted in the production. "Finally having the full experience after 17 days of long rehearsals was exactly what we needed."
Performances are ongoing through February 8. The show will run Jan. 26 at 2:00 p.m., January 27 at 7:30 p.m. After fake break, the show will run again Feb. 5-7 at 7:30 p.m. and Feb. 8 at 2:00 p.m. and 7:30 p.m.
Tickets are $12 to the public and free to students with a valid Phoenix card. To reserve a ticket, call the Box Office at (336) 278-5650.