New hookah lounge open its doors in Burlington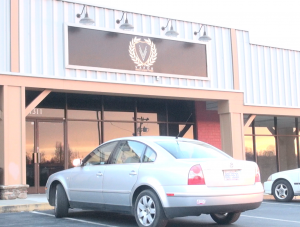 A new business is picking up steam just five miles away from Elon. Burlington's Vapor Lounge, 1311 Plaza Dr., has opened its doors right off exit 145 on I-40. Formerly Ke Lo Ke Hookah, the place still offers hookah; however, the business has added tables, a VIP section and food to develop a more dynamic atmosphere.
Vapor offers more than 20 different flavors of hookah and now offers a new hookah with a freeze hookah hose called "Freeze". The hookah hose is filled with water and chilled for several hours for smokers to experience a more chilled smoke.
The lounge used to have a club ambiance, but the owners have remodeled the place in hopes of attracting a new crowd. The owners wanted to create a new atmosphere so people would be able to unwind and have a more intimate experience.
There is security at the door, and those younger than eighteen will not be allowed in. The business also has a dress code, and those who are not dressed appropriately will not be admitted by security.
William Hernandez, one of the owners of the lounge and the house DJ, believes the recent renovations will bring in more business.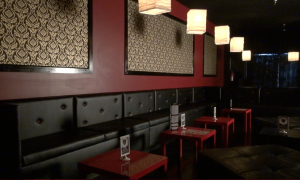 "Our service…it's going to be impeccable," Hernandez said. "We are making sure that everyone here is treated like they are at home. And we are going to make sure that everyone is safe and comfortable."
With the hookah trend continuing to gain momentum at Elon and on campuses across the nation, people must keep in mind that hookah is as bad if not worse than cigarettes. According to the World Health Organization, "In a hour hookah session, smokers are exposed to 100 to 200 times the volume of smoke inhaled from a single cigarette."  Hookah is a new trend across campuses, but students must always keep in mind the many health risks that come with it.