Cast of '1776' doesn't let snow hold them back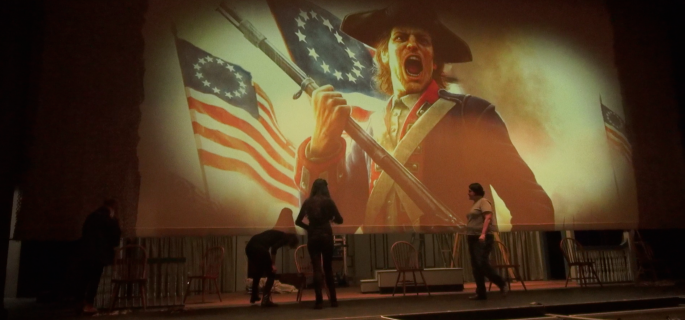 The snow may have stopped school this past week, but the show went on. The winter term musical, "1776," opened on Friday night, Feb. 14.
The winter term musical, "1776," was originally planned to premiere on Thursday night, but was moved to a Saturday matinee performance, allowing the show to still have four performances.
While much of the cast enjoyed having the day to rest their voices, the snow day made the stage manager, Danielle Basirico, was a little nervous.
"I think the actors were actually really grateful to have a day to rest their voice before we opened so that was nice, but it was really stressful for me because all the little things that you have to remember and a full day where I didn't have to do them," Basirico said. "The Friday morning I sat in my bed with my script and went through the entire show and walked myself through it so I knew I was still on track."
Those involved with the production have been working on the show since the beginning of Winter Term.  Instead of taking a three-hour course like most Elon students, they spent eight hours a day at rehearsals.
"We come out and we do a show. We actually get to show people, look what we did, look what we've learned, as opposed to just having a check on a transcript," said Sarah Gordon, who played Abigail Adams in the musical.