Day in the Life of a Performing Arts Major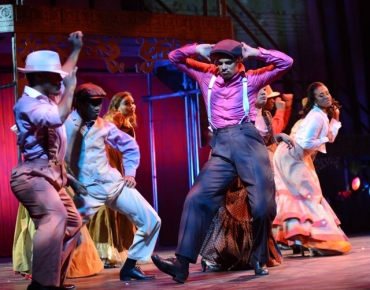 Elon University is known for its exceptional Performing Arts all over the country, but how many actually know what it takes to be one of its dedicated members?
Music theatre major Auston Henderson knows the hard work it takes to become a member of Elon's performing arts program.
"Elon is one of the top places for music theatre," Henderson says. "This is also a liberal arts school. It's not a conservatory so we have to take academics on top of our arts requirement."
Sometimes conquering working on the two curriculums proves to be a challenge.
"It's tough because sometimes you're auditioning for three shows at one time, and you're also taking academic classes," Henderson says.
Henderson manages this schoolwork on top of theatre because music theatre is his passion. His peers consider his work ethic to be impressive. Acting major and friend Spencer Hodges has witnessed his drive first-hand. Hodges says that even when song and dance challenge Henderson, he comes back full force.
"He is an amazing singer," Hodges says. "Like he can riff like no other and it's great. I love listening to his voice."
But music theatre has not always been Auston's dream.
"I didn't join musical theatre until my second year of high school when I got the role of Grandpa Joe in Willy Wonka," Henderson says.
Singing on the other hand has always been his first love, and he has been singing from a very young age. Fellow music theatre major Caleb Albert says Henderson's singing voice is what he's found most impressive about Henderson.
Henderson says late nights spent preparing for auditions are what he lives for because, for him, it's just the minor steps it takes to achieve the much bigger goal.
"Broadway. Touring. Just to be able to do what I love forever," he said. "To be able to make a living off of that, to get paid that would be the dream honestly. Even if it was at a local theatre somewhere, it would still be dream to get to do what I love every day because not many people get to say that or get to do that."