Take a last-minute spring break trip in North Carolina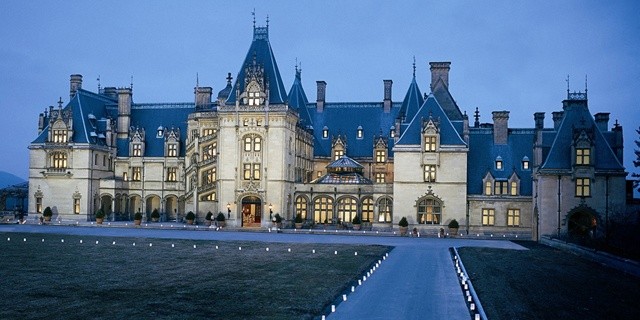 Only a few days and a couple of midterms separate us from a wonderful time of the year. That's right, spring break is right around the corner! If you let time slip by without realizing you don't have plans, don't worry, we have some last minute ideas to help you out.
First, Asheville, N.C. is a 3-hour drive that has a lot more than just mountains to offer. One of Asheville's biggest tourist attractions is the Biltmore Estate, the largest home in all of the United States. It is a whopping 175,000 square feet. You can travel there for the day or spend a night or two. There are a variety of tours including the Guided Biltmore House Tour and the Architect's Tour. These tours cost about $17 per person.
Asheville also has outdoor activities for those who don't want to be cooped up inside all day. Pisgah National Forest has rivers, waterfalls and over 100 trails for you to hike, bike, or even ride horses. There are overnight camping options and mountain climbing locations as well. Pisgah National Forest is free for public access.
If you don't want to travel too far from campus, take a ride 25 minutes away to Greensboro, N.C. If you enjoy shopping, there are tons of stores at Friendly Center, which has more than 120 shops. There are boutiques like Simply Meg's and Francesca's Collections and larger stores such as Ulta and Foot Locker.
Greensboro opened an International Civil Rights Center and Museum in 2010. Learn more about the famous Greensboro sit-ins by visiting the museum. It is open Monday-Saturday 10 a.m. -  6 p.m. and admission costs $10.
You can finish your day by going to a relaxing meal at Dame's Chicken and Waffles. This restaurant is a Southern classic that claims to be "almost world famous" by serving its "shmears." Dig into a crispy piece of fried chicken on a warm and fluffy waffle or try the different types of "shmears" that are a flavor combination of fruits or spices mixed with butter. Mmm…
If  you want to learn more about North Carolina's history, visit Raleigh, N.C. Raleigh is home to many museums, including the North Carolina Museum of Natural Sciences and the North Carolina Museum of History.
North Carolina offers many unique attractions that are just a drive away from campus.