Festivus committee plans to celebrate tenth anniversary of mud party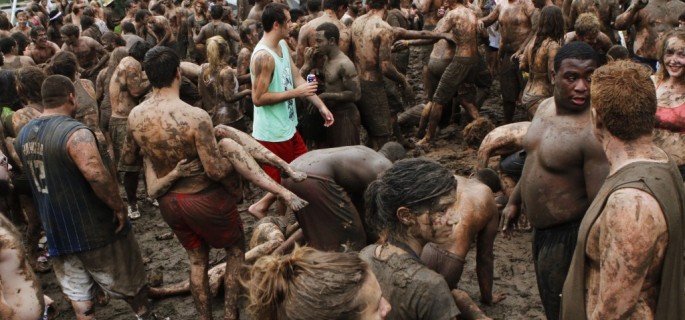 This Saturday, students have a chance to be a part of an annual event in the Elon community: Festivus. Junior Kyle Lynch is in charge of organizing this year's event with fellow juniors Dean Shapero and Patrick Gunning. The event started 10 years ago when students came up with the idea to throw a party in the mud.
"Every year we have to kind of have to top what we've done last year," Gunning says. "It becomes a challenge but it also keeps it really fresh."
The Festivus committee says planning the event is a lot of work. The group of 10 guys set everything up, from creating the muddy field to roasting a pig. The committee spoke with Elon Town Police and Campus Safety and Police about the event and made sure that there will be EMTs at Festivus to keep students safe
The committee raised around $9,000 this year through fundraising events. Each member of the committee has been involved since freshman year.
"That's really what goes behind it is passion," Gunning says, "To do this, to completely fundraise, plan, execute this entire thing takes a lot of passion."
Festivus has received national attention. Last year the website BroBible covered the event and this year coed.com will be there. The Festivus committee says its goal is to make this year's event better than ever.
"It's the tenth anniversary," Lynch says, "so there have been some records in the past and a few of those are going to be broken this year so that's all I can tell you."
To find out what the Festivus has in store this year, students can join the committee this Sat., May 3, at Sheridan Apartments.