Police: Three Elon football players hurt at party.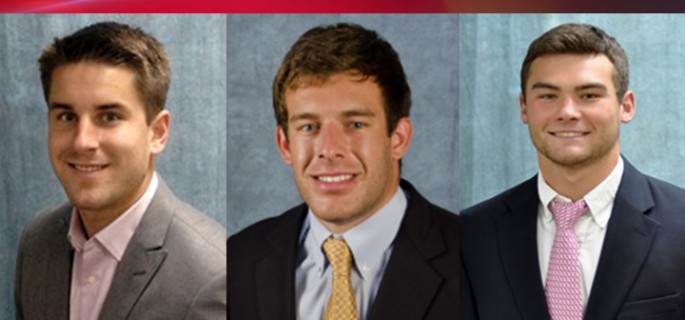 Three Elon football players suffered injuries after fighting with non-Elon students at a party on West College Avenue early Sunday morning, according to police.
The police report says quarterback Michael Quinn, linebacker Jonathan Spain and defensive back Thomas Hatchel Linens were injured in the fight.
The report said Michael Quinn was standing with his jeans around his ankles and had a triangular shaped injury to his right upper thigh when officer James Turney responded. According to Turney, there was also a cut in Quinn's jeans where the injury occurred. Quinn received seven stitches for his leg injury.
According to the police report, Jonathan Spain's knees were bloody and he had an imprint of a glass bottle on his back. Spain also told police that the suspects demanded money from him.
Thomas Hatchel Linens had a large knot forming on the top of his hand from where he struck one of the suspects, according to the police report. The report says Linens broke his pinky finger and suffered a box fracture to his hand.
According to Assistant Police Chief Craig Andrews, there are no suspects at this time but the investigation is on-going. Andrews describes the suspects as three black males who are not Elon students. According to the police report, the three males possibly left in a gray or silver Dodge Charger.
An ELN investigation found tweets sent after the fight that may tell what happened. None of these tweeters appear to be Elon students. Elon Police were not aware of the tweets but said they are now investigating them.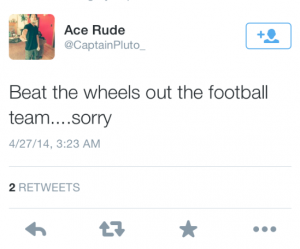 Elon Football Head Coach Rich Skrosky has not responded to ELN's request for comment.
Stick with Elon Local News as the story develops.