Elon student transitions from YouTube vlogger to stand-up comedian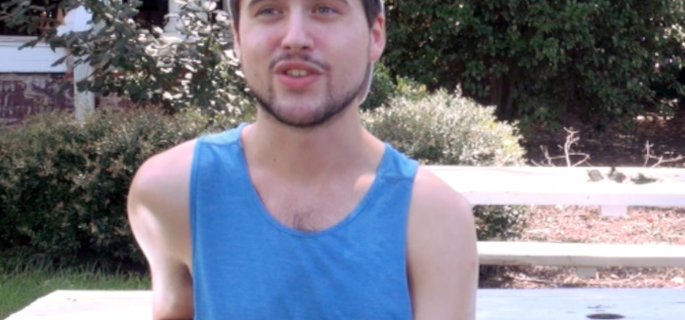 Last year, Elon Local News gave you the inside scoop on YouTube vlogger, Powell Mansfield. Now that Mansfield is a senior, we decided to follow up on his future plans as an entertainer who promoted himself through a free social media platform.
The Elon senior is a double-major in Media Arts and Entertainment and French who has been very campus-involved during his college career. Mansfield has not only been practicing his skills by uploading videos to YouTube, but he has also been a tour guide, an orientation leader, and a member of Elon's oldest acapella group, Twisted Measure.
The performer has been uploading videos on YouTube since the age of 14, and claims that his life motto is, "to never be embarrassed."
"I really, really think it's worth the uncomfortableness. I really try to make that my philosophy because I really don't like to let other people influence how I act," Mansfield said.
His mentality has proved to be successful for his videos, as he has been able to use the website to promote himself as an aspiring comedian. Mansfield has experience in performing stand-up comedy in Los Angeles and Atlanta.
"It's given me a great foundation to kind of spring-board off and go off into the world and show them [viewers] that Powell's here and he has something to offer that I think is really cool," Mansfield said.
This aspiring comedian has a lot of hope for the career he's pursuing, and uploading videos for the world to see has provided him with the practice needed to make larger crowds laugh.
"Being a YouTuber has given me a lot of confidence and has helped me find my voice as an entertainer," he said.
To a viewer, the vlogs may seem like fun and games for the guy in front of the camera; however, Mansfield has realized that trying to make people laugh has its set-backs. Due to the accessibility  of the internet to a viewer's opinions, negative comments are common for those who have a strong presence on the free social media platform.
"The negative comments keep me on my toes," Mansfield said. "They keep me challenged. They don't affect me like they used to. I actually posted a Vine yesterday that got some bad comments, and you really just have to go with it. I think that if you're getting bad comments, it means you're standing out."
Mansfield must be doing something right, for he has gained an additional 200 subscribers on his YouTube channel since Elon Local News last spoke to him. While that increase seems big, he doesn't plan on stopping there.
"After Elon, I'm just going to continue entertaining and trying to make people laugh, " he said.
Mansfield said that he doesn't plan on losing the confidence he gained at Elon University as he pursues his future in comedy.