Aramark, Elon dining adjusts menus due to allergies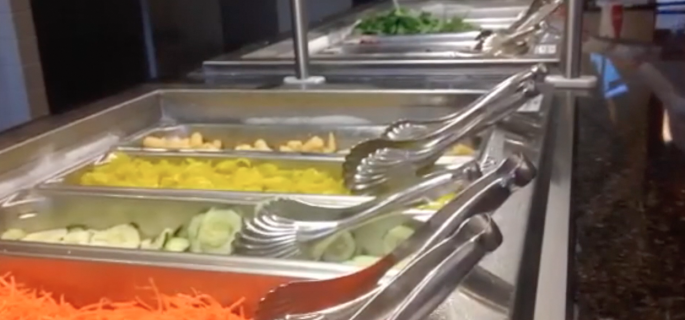 Dining options are changing across many Elon dining halls and local restaurants.
According to Celiac Central, seven to eight percent of the population is gluten sensitive and an additional 29 percent avoid gluten for health reasons. For these people, accommodating to eat at a dining hall may be difficult.
But Elon is addressing that issue, adding new "Gluten Free" menu items across campus. Lakeside dining hall is one of those places and now offers four different "Gluten Free" food options.
"Knowing what we are serving is really wonderful," said Aramark Dietitian Kelly Magowan. "Accessing the nutritional information and allergen information is really crucial for some students. They don't want to have to ask an employee and it is another way that they can be responsible and manage their allergy themselves"
Aramark, Elon's food services provider, is also working to better inform employees about what they are serving, and tell students whether certain foods are gluten free or not.
Magowan says all students and staff can see what foods are gluten free by visiting the new Elon dining website. All menus are accessible and students can see what is available to them based on their nutritional needs.
Local restaurant, The Oak House, which opened on Friday, Sept. 5, currently offers two, gluten free beer options, as well as several appetizers and deserts. The restaurant plans to continue adding gluten free items to the menu in the upcoming months.
Corey Shegda contributed to this article