Tips on how to stay organized during the school year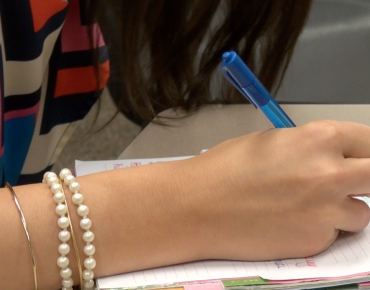 While students may be excited to sign up for every activity that catches their eye at the organization fair, which will be held on Friday, Sept. 5, students should prepare themselves for their newfound busy schedules. Here are a few tips on how to stay organized throughout the school year.
First, write everything down. Yes, that means using a piece of paper and a pencil instead of your iPhone.  When physically writing things down, it makes it more likely to remember that piece of information. There are many types of planners ranging from Lilly Pulitzer to OfficeMax available; therefore, students are sure to find a planner that suits their style.
Next, for students who prefer to use technology for organization, try using "The Homework App." This is a calendar just for homework that will also help balance a student's extracurriculars and school work.  Just type in class information or assignments and it will send reminders of important deadlines. With everything going on in college life, this simple reminder is sure to come in handy.
Finally, prioritize. There will come a time when meetings and due dates are scheduled, things will overlap and tough choices will have to be made. To help avoid this problem, students should make a list of all of the things that they are involved in and rank them by order of importance. Whenever there is an overlap in the schedule, refer to that list and decide what move to make next.
With all of these tips in mind, students should be ready to take on Org Fair on Friday.  When signing up for these exciting, but time consuming organizations, remember these simple tips in order to say focused during the next four years of college.