Elon's water conservation methods are a success during regional drought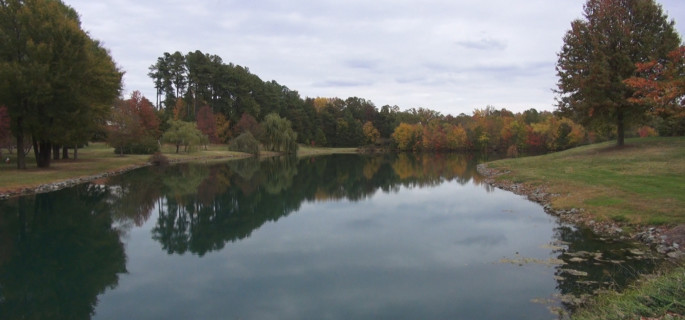 Although there have been regular rain showers in Alamance County, precipitation in the area may not be enough.  The Triad has seen 30 percent less rainfall than normal and have listed the area as abnormally dry on the U.S. Drought Monitor, according to the National Oceanic and Atmospheric Administration.
The conditions do bring concern for Elon, but at this time no changes are being made to Elon's water usage.
"At this time for Elon University in Alamance County, we're not doing anything," said Robert Buckholtz, Director of Physical Plant. "It's the lowest level of the drought condition, so for Alamance County it's voluntary. There are no restrictions on the use."
Buckholtz oversees Elon's Physical Plant, the department that is in charge of the water usage on campus. Buckholtz said Physical Plant is not concerned with lowering water usage because of its success conserving water on an annual basis.
"We've worked for a number of years to reduce the amount of water we use from the city," Buckholtz said. "Just 80 percent of our irrigation water is from well water and rain water through the storm water system."
Vacuums placed in the fountains in 2005 have helped to save 186,720 gallons per year. With the current system, Buckholtz said that the current drought conditions should not bring cutbacks.
"Not with this type of drought conditions if it got to be severe and they told us that we needed to cut back then there is a plan that we would cut back, but not in the state that we're in right now," he said.
Although he is not concerned with the current drought conditions, Buckholtz hopes that students will do their part to help prevent wasting water.
"If your faucets in your rooms or your showers are dripping that's always something that we'd like to get also a call in from FixIt, so we can get over there and fix that," Buckholtz said. "It's a waste of water that way and we work pretty hard to make sure that those types of things are not occurring."
At this time Buckholtz believes the bigger threat could be the dryness this time of year.
"As I mentioned I think the biggest condition at this time of year with a drought is it's so dry outside if somebody is having fires there's a good chance it may spread so just take precautions before hand," Buckholtz said.
As of the most recent U.S. Drought Monitor, Alamance County is still under abnormally dry conditions.