Elon's Office of Greek Life explains hazing procedures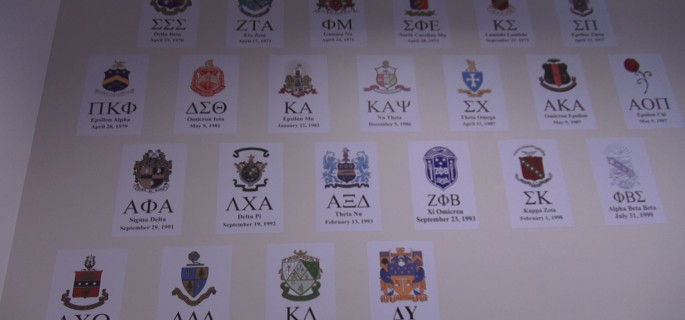 In the wake of fraternity hazing at West Virginia University, many schools are looking into their own hazing procedures for Greek Life and other campus organizations.
At Elon University, the Student Conduct Policy defines hazing as "any activity that would interfere with a person's emotional, intellectual ability to perform academically regardless of their willingness to engage in it."
Shana Plasters, Director of Greek Life, says hazing is an honor code violation, but it doesn't just apply to Greek Life.
"Hazing's an honor code violation and so that's how we would look at it regardless the student group or the athletic team or whatever might be involved," Plasters said.
According to Assistant Director of Greek Life Jordan King, preventing hazing on campus is a challenge.
"I think getting through to students that that's not okay and giving them a voice to really be able to communicate that to people," King said. "That to me is always a challenge, is making students feel like they can or should say something."
King also says that the Greek Life office meets annually with every Greek organization to talk about hazing and how to avoid it during the recruitment process.
"A lot of that has to do with the fraternity itself, the history, the values, everything that has to do with being a member of that organization, then also making sure that they have good things in place to sort of help the men succeed during that first initial period," King said.
While International and National Greek Organizations require their chapters to sign a hazing contract, Elon no longer requires their Greek Life organizations to sign a contact in order to focus more on education about hazing.
"Signing a piece of paper isn't going to change someone's behavior," Plasters said. "And so I think that's why we really focused on how can we hit multiple times on education and conversation."
When the Office of Greek Life hears about hazing they contact the Office of Student Conduct in order to run a full investigation. If cases of hazing are found true, the Office of Student Conduct handle all punishment, while the Office of Greek Life is there to provide support for the students.
"Doesn't mean that we're going to defend them if they've done something wrong," Plasters said. "But they need that peace and we're here to help them navigate that process not be judge, jury and executioner."
Despite all of Greek Life's procedures and attempts to prevent hazing, she still believes that they are fighting an uphill battle when it comes to hazing on or off a college campus.
"Hazing is about power it's about someone who has power or has control asserting it over someone else," Plasters said. "So the challenge with that is that is to stop hazing you're really relying on those individuals with the least amount of power to feel empowered to come forward."
The Office of Greek Life  encourages students to anonymously call the Elon Hazing Hotline at 336-278-HAZE (4293) if they witness or experience forms of hazing from any university organization.