Special victims unit is formed in Alamance County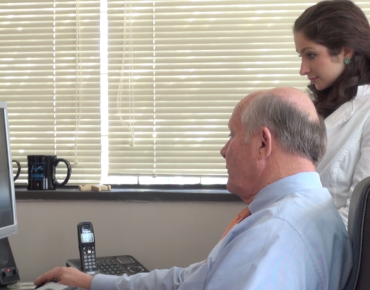 A trio of suspects: Vanessa Jeanna Snyder, Julia Anna Farias and Allen Harris Jr. were all under charges of human trafficking and sex exploitation of a 19-year-old female in Alamance County. Snyder turned herself into the High Point police department on Thursday, Oct. 30, and Farias was found in Florida and has since been taken into custody.  Terry Johnson, the Alamance County police sheriff confirmed that Harris has been located and is being held, with Farias, in Fort Meyers, Fla.
The two are expected to be released back to North Carolina and face their time in prison, in the area to which their crimes took place.
Sheriff Johnson said this specific case is relevant to young girls.
"College students right now are prime targets for human trafficking." Johnson said.
Johnson said described the process of dating sites and sites such as Tinder, and their association with human trafficking.  Sheriff Johnson said he has no doubt that there is a very real correlation among the websites as the issue.
The Alamance County Sheriff's Office is trying to ease the recovery process for these victims, by joining with the Department of Family Developmental Services.  The Department of Family Developmental Services is scheduled to create a new special victims unit within the Family Justice Center.  This unit will encompass a recovery process of all special victim services, such as "Juvenile law, traffic law and sex offender law, etc." The unit is expected to open in December.
Johnson regards the vital role the public's plays in bringing justice to this issue. He states that many regard trafficking as a victimless issue, which is certainly not the case.  Johnson cannot relay the message enough, that human trafficking is in the publics hands and that the public needs to all be on board and educated about the issue and willing to speak out about them.