Elon escapes Penn State in opening day victory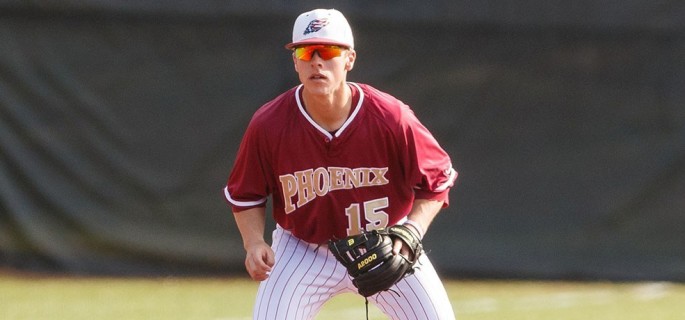 Up by 10 heading into the eighth inning it looked like the Elon baseball team would coast to victory in its season opener against Penn State Friday evening, but it came down to the last pitch, as the Nittany Lions scored nine runs over the final two innings and the Phoenix escaped Latham Park with a 16-15 win.
"It was a win no matter how it looks," Elon first baseman Casey Jones said. "It's always good to win that first game, especially going into tomorrow if we win two more and get a sweep."
Phoenix starter Michael Elefante had a strong start to, holding Penn State scoreless over the game's first three innings, but ran into trouble in the fourth when the Nittany Lions poured in six runs to take their first, and only lead of the game. Elon responded in the bottom of the inning, putting two runs on the board.
It was all Elon until the eighth inning, as the Phoenix took a commanding 16-6 lead behind the power of five runs batted in from designated hitter Chris King.
Then came the scare for Elon. Penn State plated four runs in the eighth and five in the ninth to pull within one, but Phoenix pitcher Joe McGillicuddy struck out Aaron Novak looking on a 2-2 count to preserve the win.
"I thought we did some really good things," Elon coach Mike Kennedy said. "Obviously the offensive side will stick out, but for seven innings, we were pretty good on the mound. We ran some guys out there who had never pitched before or had never pitched in a Division I game. They did a good job of getting some barrels on some balls."
John Antonelli got the win for the Phoenix after coming on in relief of Elefante. Dakota Forsyth picked up the loss for Penn State.
The pair will be back at Latham Park tomorrow for a double-header to wrap up the series.