Elon music theatre student hosts concert, giving retirees the spotlight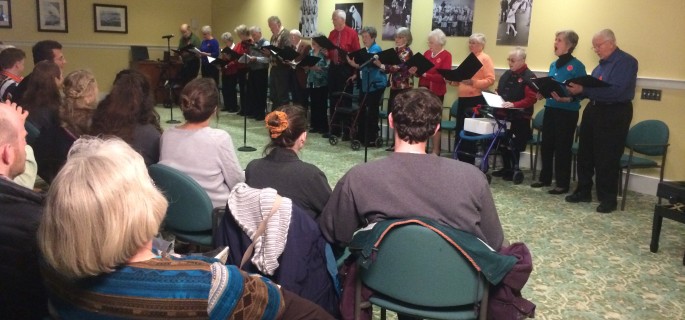 This past week, 16 residents of The Village at Brookwood told their unforgettable life experiences, which included stories that date back to the Great Depression. 
Incorporating story telling and songs from the past, senior music theatre major Jake Sokoloff created and directed the concert as part of his undergraduate research project for the Elon College Fellowship Program. The project was titled, "They Can't Take That Away From Me: Stories From an Unforgettable Generation."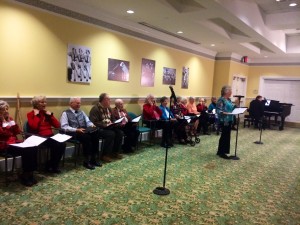 Sokoloff designed a performance that allowed the retirees tell their diverse stories and life experiences, both good and bad. As many participants in the concert recounted stories of finding love and living through some of the toughest times in American history.
"Well, I am one of the youngsters. I was born in 1943, but then we have one gentlemen who just turned 91 so we have a significant range of ages here; people who had lived through the Depression for example and the war," said Nancy Clark, a 72- year-old performer.
The Performers sang classic songs, including "Somewhere Over the Rainbow," "New York, New York," and "You Make Me Feel So Young." The audience sang along, cried and laughed.
"The focus was on the humanness of us all and I think that part of that is the relationship from these stories and the music and how music can touch us on a level that nothing else can. I think that's [music] really where the power and emotion comes from," Sokoloff said.