Elon student releases single on iTunes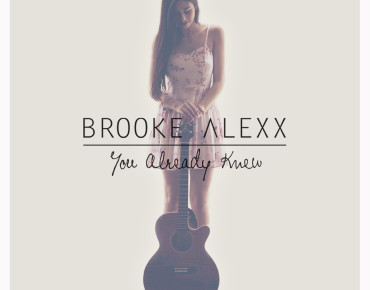 While most students are posting their work on Moodle, one Elon sophomore is posting hers on iTunes. Brooke Greenberg, known in the music world as Brooke Alexx, is a girl with a passion for music and the determination to make it possible.
At seven years old, Greenberg expressed an interest in music.  Her mother supported that dream by helping her get a voice coach and an agent, which lead her into a childhood of musical theater. From there, Greenberg shifted from show tunes to pop music.
"When I was in eighth grade I discovered Taylor Swift's song, "Love Story" on YouTube and I loved it," Greenberg said. "I immediately became a fan of hers and she inspired me to take up the guitar and start writing my own stuff."
Greenberg has now come a long way from this middle school inspiration.  Her original song, "You Already Knew," will be released on iTunes on Feb. 14, under her professional name, Brooke Alexx. The music video on YouTube is also released on Valentine's Day.
"When I decided I wanted to record a song for iTunes, which has always been one of my life goals was to get a song on iTunes, I knew this is the one I wanted to do because I thought lyrically and melodically it was my strongest so far," Greenberg said.
Greenberg's soon to be iTunes single has a pop rock vibe.
"I think that people will be able to relate to the song," Greenberg said. "It's about a boy, it's based on real life."
But this isn't your typical love song.
"It's more like an I don't need you song, I'm better off without you song sort of like a revenge type thing," Greenberg said.
Greenberg says her passion for music will continue throughout her life.  She hopes to pursue a career in music despite the competitive nature of the field.
"The reaction from the audience and when people are clapping for me and I know it's for something I did that made them feel a certain way it's a great feeling, something I wouldn't trade for the world," Greenberg said.
One might think that it would be difficult to balance college life and tuning her music career, but Greenberg finds that she works best with a busy schedule.
"I really enjoy just having places to be, things to do, things on my plate, things that need to get done," Greenberg said. "It just makes me feel purposeful and that I'm getting things done for my future."
As Greenberg strives to propel her music career, this song release is just one more step in the right direction.