Elon Women get shut out by Wake Forest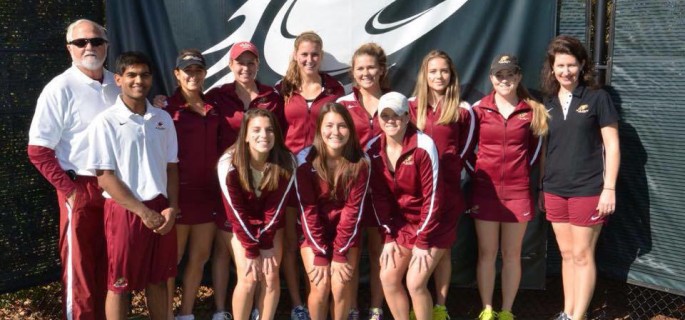 Elon Women's Tennis dropped their third straight match on Saturday in Winston-Salem, falling 0-7 to 61st-ranked Wake Forest in a non-conference contest.
The Phoenix go to 1-4 overall with the loss.
Freshman Olivia Lucas fought hard playing the No. 1 singles seed, pushing the Deacs' Kimmy Guerin to a tiebreaker after splitting the first two sets. But Guerin prevailed in the end with a 4-6, 6-3, 1-0 (10-4) victory.
In the No. 1 doubles match, Lucas and freshman Kirsten Ward lost 3-6 to Wake Forest's Kasey Gardiner and Luisa Fernandez.
The No. 4 singles match also saw a close score — Elon freshman Erica Braschi dropped the first set 2-6 to Fernandez but came back to win the second set 6-4. But Fernandez took the overall win after a 10-7 tiebreaker round.
In the 2013-14 season, the Phoenix defeated the Deacs 4-3, marking the program's first ever win against an ACC opponent.
The team will look to rebound in three matches next week — they'll travel to Gardner-Webb on Friday, Jan. 13 and take on North Carolina A&T and Washington & Lee in a doubleheader at home on Saturday, Jan. 14.