Heart health starts now for college students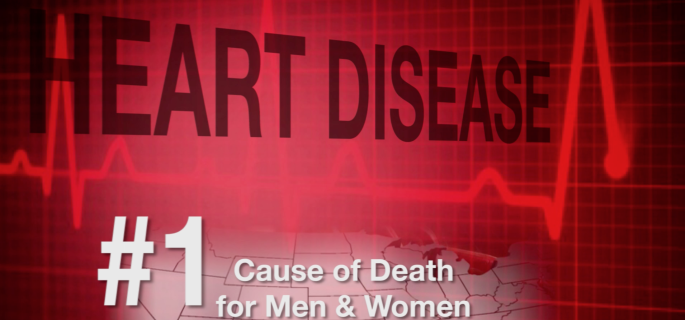 February is known in commercial America as a time for hearts, love, Valentine's, lots of red and, of course, lots of sweet treats.
However for the medical community, February is Heart Month, a time to encourage Americans to take care of their hearts, regardless of their age or background.
According to the Centers for Disease Control, heart disease is the number one cause of death for both men and women in America.
For college students, like sophomore Nick Zimmerman, 20, taking care of the heart is an every day battle.
Zimmerman said he has supraventricular tachycardia, a heart condition that cause abnormal heart rhythms.
"Basically most people have one electrical path around their heart so it just goes around both chambers. I have that one and then additionally i have one that goes across one chamber," Zimmerman said.
He said that he discovered he had the genetic condition in high school while working out.
Now it's a matter of managing the daily symptoms and heart episodes.
"I have to watch my heart rate and make sure i drink enough water along with it or else my heart will get too fast," ZImmerman said.
Dr. David Bohle is a cardiologist in Winston Salem, N.C.. He said all college students need to start taking care of their hearts now.
"American youth, mainly 16 to 25, 20 percent more active we would drop heart attack rates almost 30 to 40 percent in this country," Dr. Bohle said.
Dr. Bohle said that when doctors and specialists talk about heart disease, they are talking about heart attacks, coronary artery disease and plague problems.Taking care of the heart starts with setting yourself up with good lifestyle choices.
He, along with doctors recommend exercising for at least 30 minutes a day at least five days a week, eating a balanced diet, and getting a good night sleep. According to the National Sleep Foundation, college students should aim for seven to nine hours of sleep per night.
Dr. Bohle also acknowledged that family history does play a role in student's health outcome, saying that if a student's parents, particularly the mother, have had a heart attack before they were 65 years old does make their children more at risk for heart disease.
For more information on how to implement specific diets, exercise programs and health plans for a heart conscious life check out the American Heart Association.