Phoenix remain winless after loss to Old Dominion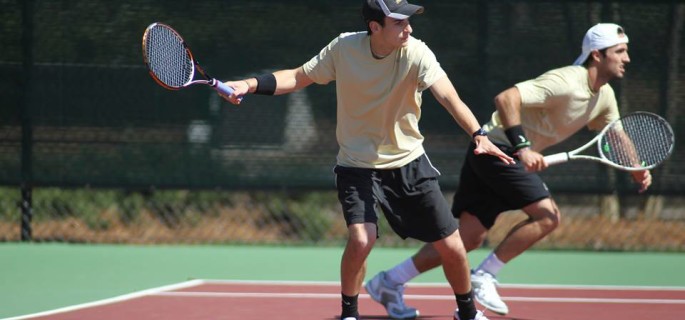 The Elon Men's Tennis team fell to Old Dominion University 7-0 on Saturday at the Folkes-Stevens Tennis Center in Norfolk, Va. This brings the 66th ranked Phoenix record to 0-5 so far this season and the ODU Monarchs to a perfect 4-0 in match play.
Starting out the day was doubles, with the first win by the Elon team of Brian Kowalski and Stefan Fortmann, with a 7-6 win. This being their first win of the season at the number one position. Number two seed Juan Madrid and partner Robert Lindgren lost in a tiebreak against ODU's Carlos Lopez Villa and Theophile Lanthiez.
Moving onto singles, Lindgren took ODU's Michael Weindl to a tiebreaker in the second set but ultimately lost the No. 3 match 0-6, 6-7(3-7). Fortmann battled hard in a tough No. 1 matchup against 43rd-ranked Carlos Lopez Villa, losing 0-6, 1-6.
Elon's Juan Madrid split two sets with Zvonimir Podvinski in No. 6 singles, dropping the match in a 10-5 tiebreaker.
The Phoenix will play at Virginia Commonwealth on Sunday, Feb. 8 and return home to face Campbell on Wednesday, Feb. 11.