Recap of Community Connections forum, Alamance County: 2030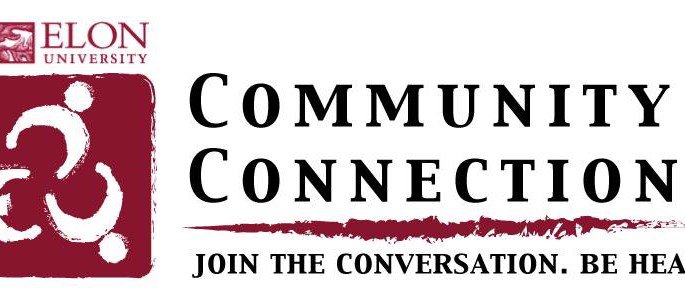 Community Connections brought together a panel on Feb. 4, to discuss what Alamance County's future might look like in the year 2030.
The panel consisted of: David Cheek, Mebane City Manager; April Durr, Director of Community Impact, United Way of Alamance County; Ryan Kirk, Assistant Professor of Geography and Environmental Studies; and Amy Nelson, Director of Burlington Planning and Economic Development.
Dr. Jason Husser, the Assistant Director of the Elon Poll, encouraged the audience, Alamance County residents and Elon students, to ask the panel about their concerns for the future of Alamance County.
Concerns that came up in the discussion included gun violence, a developing Burlington, a hurting public school system and what all of that meant for economic tourism, resident job opportunities, as well as resident security and the environments security.
While Nelson spoke of the vast developments occurring in the city of Burlington, Kirk said there is an estimated total of a 6 percent change in population age groups.
As Burlington develops, high paying jobs and careers are still scarce in Alamance County.  Cheek said this is a result of the school system and its lack of state funding. Cheek said if a business is looking to locate in Alamance or Orange County and sees the greater amount of funding and opportunities in Orange, there isn't much Alamance can do to win over that company.
Durr said she hopes Elon graduates will stay in Alamance and help improve the community with their careers.
An Elon student asked what the benefits would be for staying in Alamance. Durr responded that the rewards are building up a small town.
Many concerns the audience had regarded food and what the county was doing to end the vast hunger concerns within the population.  One resident said the best thing the county could do was buy locally grown produce and though Cheek agreed, he did bring up the concern of high costs associated with buying local products.
Though hunger remains an unsolved issue, students suggested that Elon could contribute to the improvement of Alamance County's food sustainability.
Elon University President Leo Lambert spoke about a pilot program he would like to create to fund service programs in Alamance county for Elon graduates, as a way to enrich the community and provide opportunities for graduates.
As the forum came to a close, Dr. Husser encouraged the audience to pass on the idea of change in the community and to tell others how we can improve it.