Women's Tennis dominates in double-header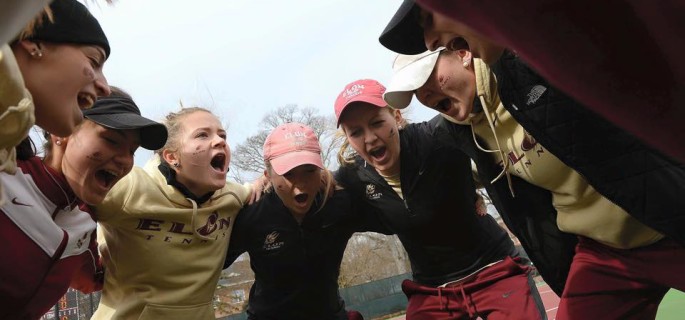 Energy was high on Saturday, Feb. 14 as the Elon Women's Tennis team improved its season record to 3-4, following two back-to-back 7-0 wins against North Carolina A&T and Washington & Lee.
Starting the day off against N.C. A&T, in doubles, Elon only dropped two games, with number one duo of Kirsten Ward and Olivia Lucas winning handily 6-0, followed by 6-1 victories from second seed Taylor Casey and Erica Braschi and third seed Kamilla Beisenova and Bridget Liddell. Moving on to singles, Beisenova finished with the first win at No. 3, after Aggies' Kenya Colbert was forced to retire, followed by her teammates who all won in straight sets.
Continuing the day, the Phoenix went in strong to face Washington & Lee, this was the first time that the two teams have gone head to head. Elon won two of three doubles to lead the afternoon 1-0 going into singles. Again, Elon did not drop a set, and went on to finish the day with a 7-0 win against the Generals.
The Phoenix will host South Carolina Upstate on Feb. 20 at 2:30 p.m. at the Jimmy Powell Tennis Center.