Elijah Bryant named CAA Rookie of the Year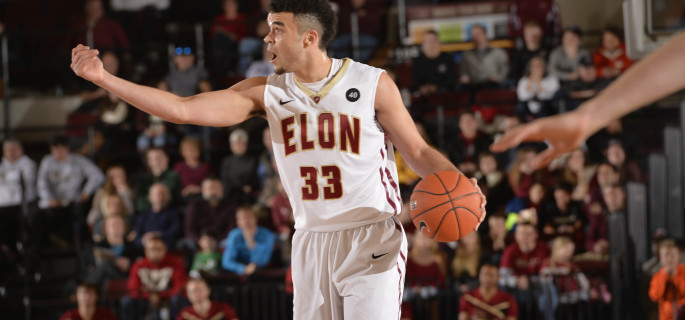 Elon freshman guard Elijah Bryant has been named the Colonial Athletic Association Rookie of the Year as voted by the league's coaches, media and sports information directors. He was also named to the All-CAA third team.
Bryant played in all 31 of Elon's games, starting its last 11 and averaging a team-high 13.9 points per game. He also led the team in blocks, tied for the lead in steals and finished second in both assists and rebounds.
Bryant's 13.9 points per game led all CAA newcomers.
After sophomore guard Luke Eddy went down 10 games into the season, Bryant saw it as an opportunity to step up and lead the team.
In the 21 games since, Bryant has averaged 15.5 points per game, including dominating efforts in wins over conference opponents Drexel and William and Mary, in which he scored 32 and 25 points respectively.
The Phoenix will start its first CAA tournament tomorrow in Baltimore. Eighth-seeded Elon will play ninth-seeded Towson in the first round at 6 p.m.