Changes in ABSS Affect Elon Professors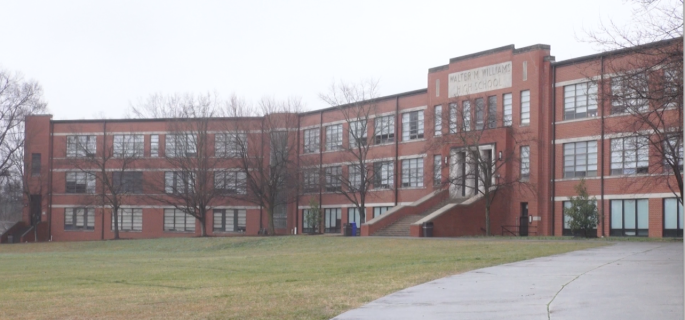 The partnership between Elon University and the Alamance-Burlington School System has made headlines recently with the recent hiring of William Harrison as superintendent. With a $330,000 salary, Harrison is the highest paid superintendent in the state and a portion of that salary comes from Elon.
This partnership means more than a check from Elon though, as the relationship between the university and the community in which it resides is a little more complicated. While the local system provides many opportunities for service and student teaching, it can also affect faculty members' decisions to live in the community.
Stacie Dooley, the coordinator of Inclusive Community Programs and mother of two said that the local school system was a major factor for her when she was deciding to move to Burlington.
"I think for people whose job is education, who have built their life on education, education is important to them and so they're gonna want their children to have a good education too," she said. "So when they come here you know they can see that in the Chapel Hill school district there's lots of great schools in the Guilford County school district there's lots of great schools, Alamance County doesn't fare as well by comparison."
Recently elected member of the ABSS school board, Mark Payne, said this is something he hears a lot and is a real problem for the school system.
"It's an issue when someone comes here and looks at the school system and says 'well, I think I'd better, you know I can commute from Orange County. I can make it up here from Chapel Hill everyday I don't even have to move,'" he said. "And that's inexcusable, that's inexcusable on our behalf because our school system has the capability to be one of the best if not the best in the state of North Carolina."
There are six local school systems that are at a commutable distance from Elon. This includes, Guilford County Schools, Chatham County Schools, Randolph County Schools, Orange County Schools, Caswell County Schools and Chapel Hill-Carrboro Schools all of which are less than an hour away from Elon.
Still, Dooley still chose to enroll her children in an ABSS elementary school and she said the partnership between the university and the local schools was a big part of that decision.
"On some level that's exciting to be in a space and around people who really are energetic about making the school system better," she said.
Payne says he appreciates Elon's advocacy for ABSS on an administrative level but he thinks a greater partnership with Elon students would be even more beneficial.
"I would love to see a situation where a lot of the Elon kids, whether they're education majors or not, that's irrelevant could partner up with schools," he said. "It would make every student on this campus a better person if they were to do something like that."
While Dooley knows the school system isn't perfect, she believes to fix it she has to be apart of it.
"The best way to change a system or to improve a system is to be in that system and have a voice and I don't know that I would feel like I would have a right to talk about any issue I have with ABSS if my kids weren't actually in the schools," she said.